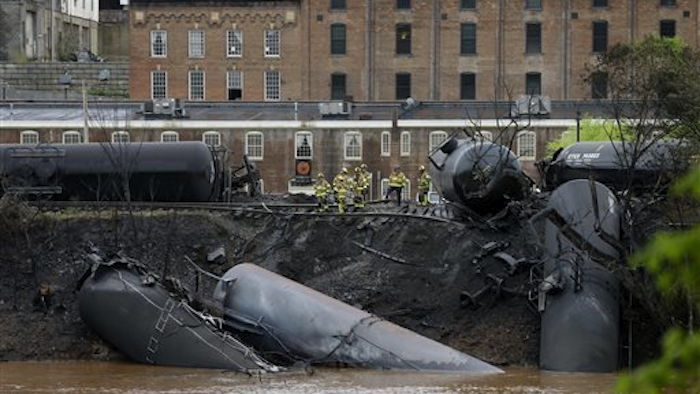 LYNCHBURG, Va. (AP) — Virginia state officials are still trying to figure out the environmental impact of a train derailment that plunged three oil-carrying tanker cars into the James River.
Department of Environmental Quality spokesman Bill Hayden said Thursday morning that state workers smelled oil downstream from the derailment site during a night-time survey. He said daylight will offer state officials are better look at what the potential damage is.
The derailment occurred Wednesday in downtown Lynchburg causing a large and intense fire, but no injuries. City officials estimate that about 50,000 gallons of oil were missing from the tankers but were unsure how much had burned up and how much had spilled into the water.
Clean up crews continued working Thursday morning, with two cranes lifting several derailed cars and moving them to a new track.