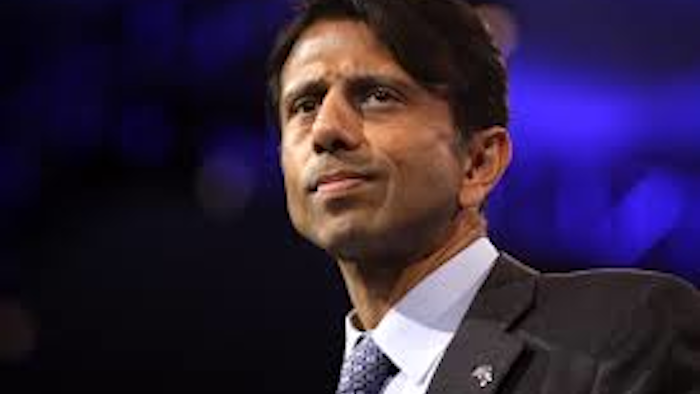 NEW ORLEANS (AP) — It will be next month before Gov. Bobby Jindal will likely get a chance to change the membership of a south Louisiana flood board that is suing dozens of oil, gas and pipeline companies.
The panel that nominates members for the Southeast Louisiana Flood Protection Authority-East on Thursday put off a vote on applicants to fill two expired terms until September. That gives the panel time to consider an applicant who filed after the deadline.
One of the expired terms is that of Paul Kemp, a supporter of the lawsuit, which Jindal opposes.
Kemp has re-applied for another term. However, even if he is re-nominated, Jindal would likely replace him with someone who would vote to kill the lawsuit.
Meanwhile, Kemp continues to serve until a successor is named, and the lawsuit continues in federal court.
The protection authority's lawsuit says the oil, gas and pipeline companies' dredging of canals and drilling activities contributed to the degradation of coastal wetlands that form a natural hurricane buffer for New Orleans. Backers of the lawsuit say the industry has had decades to remedy the situation and that the lawsuit is needed to fund coastal restoration.
Jindal and oil industry backers attacked the lawsuit as an assault on an important Louisiana industry, a windfall for trial lawyers and an infringement on the state's efforts to fix the coast.
Along with Kemp, another SLFPA-E member whose term has expired is Jeff Angers, who also has re-applied. He opposes the lawsuit.
Kemp's nomination is key, however, because if Jindal is able to replace Kemp, he could then swing the current 5-4 majority on the flood board that supports the suit.
The way in which the nominations are made next month could figure into Jindal's ability to affect the lawsuit.
In the complex nominating process, one open position on the SLFPA-E must be filled by someone with scientific or engineering expertise. The panel can submit a single nominee to fill that seat. Nominating Kemp would leave Jindal with no other choice. The committee has at least two other applicants who could fill the post, though.
Kemp also could be nominated for an at-large post that does not require technical expertise, but the panel must submit two names for that post, which would give Jindal a choice.
The panel also will have to weigh possible conflicts of interest. For instance, applicant Mark Morgan, a civil engineer who is president of SEMS Inc., has acknowledged possible conflicts due to his work with the SLFPA-West. Also, he told WWL-TV this week that his company has contracts with one of the oil companies being sued by SLFPA-East.