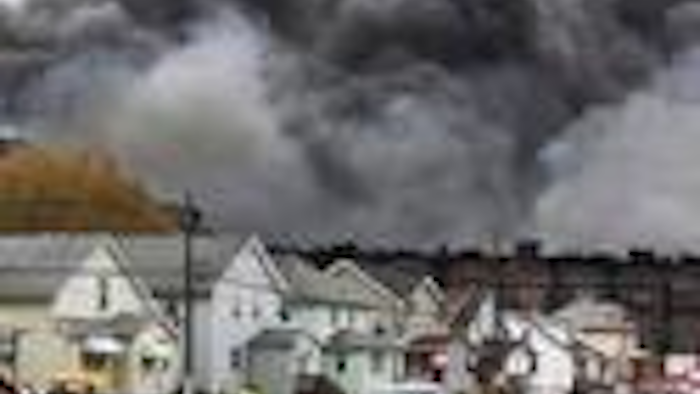 LACKAWANNA, N.Y. (AP) — Demolition has begun at a former steel mill site near Buffalo where a massive fire sent thick, black smoke into the sky.
Demolition of the former Bethlehem Steel site began on Thursday evening as crews were able to begin fighting the fire from the inside.
The blaze broke out on Wednesday morning.
Officials ordered 300 homes downwind of the scene in Lackawanna to be evacuated, citing air quality concerns.
Officials say there were still pockets of heavy fire actively burning, along with smoldering piles of rubber. Officials have said the blaze is contained but could burn for days.
No injuries have been reported.
Mayor Geoffrey Szymanski says they were hoping to get the fire out by Friday morning, but extreme heat is proving challenging.