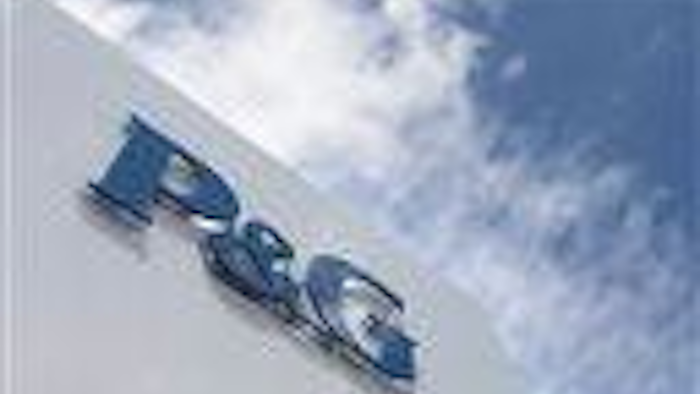 NEW YORK (AP) — Procter & Gamble Co. on Tuesday reported a higher quarterly profit that topped expectations as price hikes and cost-cutting offset a decline in sales volume.
The world's largest consumer products maker has been trying to refocus its efforts on core brands by slimming down its offerings and slashing costs. The measures, meant to help the company regain its standing as a top competitor, helped push organic sales higher by 2 percent.
The closely watched figure strips out the effects of foreign currency swings, acquisitions and divestitures.
The maker of Pampers, Tide detergent and Olay beauty products noted the growing number of "flashpoints across the globe," which has led to increasing volatility overseas. It said it raised prices in regions such as Russia and Ukraine where currencies have weakened as a result. Although that has led to lower volumes, it said such moves are necessary to preserve profit margins.
"There's no point to growth if it isn't worth something," said Jon Moeller, the company's chief financial officer.
Total sales volume declined 2 percent for the quarter, with the company saying it's sacrificing temporary market share in places where it is raising prices. Moeller said the company would need to work through its pricing measures before it expects volume to turn positive.
Moeller also noted the company is focusing on new products to push up sales, such as detergent specifically designed for the growing popularity of "athleisure," Pampers with extra absorbent channels, razors that protect against irritation and a "weightless" Pantene conditioner.
For the quarter, the company said profit rose 35 percent to $3.21 billion, or $1.12 per share. Earnings, adjusted to account for discontinued operations, were $1.04 per share.
The results beat Wall Street expectations for 98 cents per share, according to Zacks Investment Research.
The maker of Pantene shampoo, Crest toothpaste and Charmin toilet paper reported a 9 percent drop in revenue to $16.92 billion as a stronger U.S. dollar cut into sales. The results fell short of Street forecasts. Analysts surveyed by Zacks expected $16.96 billion.
But product costs fell 11 percent and general expenses fell 14 percent, helping to offset the revenue decline.
Looking ahead, the Cincinnati-based company expects revenue to decline in 2016 because of a stronger dollar and brand divestments. It expects organic sales, which excludes foreign currency swings, to rise.
Shares of The Procter & Gamble Co. rose $1.90, or 2.5 percent, to $78.75 in morning trading Tuesday.
P&G shares have fallen 3 percent since the beginning of the year, while the Standard & Poor's 500 index has declined 8 percent. The stock has dropped 15 percent in the last 12 months.
_____
Elements of this story were generated by Automated Insights (http://automatedinsights.com/ap) using data from Zacks Investment Research. Access a Zacks stock report on PG at http://www.zacks.com/ap/PG
_____
Keywords: Procter & Gamble, Earnings Report, Priority Earnings