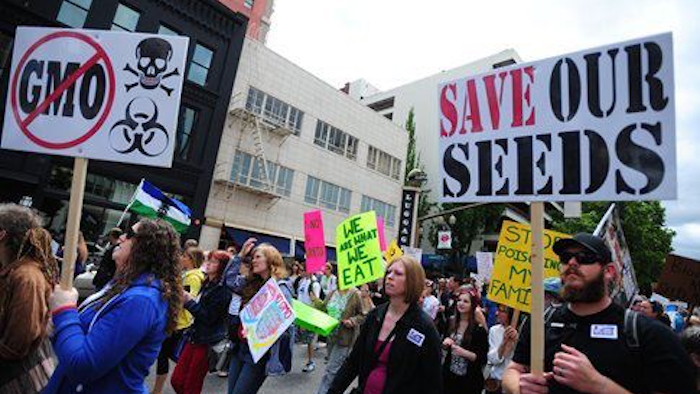 Nearly two-thirds of participants in a recent national poll favored requiring labeling of food products that contain genetically modified organisms.

According to the December Associated Press-GfK poll, 66 percent of a respondents favored requiring labels for GMOs, while only 7 percent opposed such requirements and 24 percent responded as neutral on the issue.

Only about 40 percent of survey respondents, however, indicated the presence of GMOs in foods was very or extremely important to them.

GMOs are grown from seeds engineered in labs to carry certain characteristics, such as resistance to diseases or herbicides. Many crops, including the vast majority of the nation's corn and soybean supply, are genetically modified, with the bulk of those corn and soybeans used for animal feed or in processed ingredients such as high-fructose corn syrup and soybean oil.

Critics allege GMOs could pose threats to human health and the environment, while some consumer advocates argue the public has a right to know about the foods they consume.

Vermont enacted the first statewide GMO labeling law last year; it will take effect next year provided it survives legal challenges. Maine and Connecticut have labeling laws on their books should neighboring states take similar action, while ballot measures to require GMO labeling in a handful of other states have fallen short in recent years.

Supporters counter GMOs are safe-- a claim backedby current federal guidelines -- and tout their potentialto increase the food supply while decreasing the resources used by farmers and the cost to consumers.

The AP-GfK pollwas conducted online from Dec. 4-8, utilizing a sample of 1,010 randomly selected adults designed to represent the overall U.S. population.