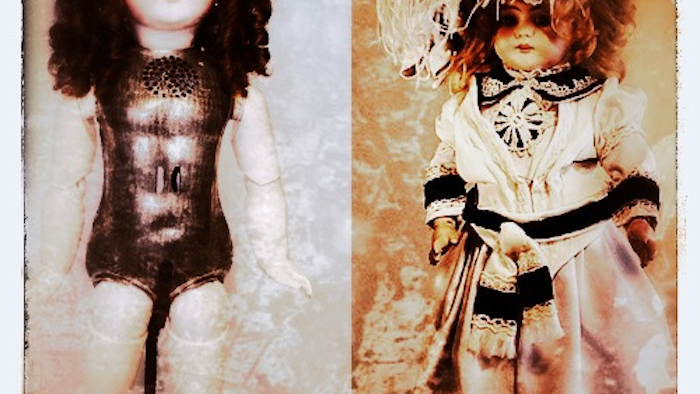 Not everything Thomas Edison touched became raging success. His "monster doll" turned out to be an outright dud.
In 1877, Edison made the first recording device that could play back sound, and from there it was just a short leap of imagination to the "talking doll." The doll, which held inside its tin body a miniature phonograph, gave owners the option to listen to popular nursery rhymes. Unfortunately, the recordings also produced copious amounts of spooky crackling and hissing sounds. Even Edison called the dolls "little monsters."
Last year, scientists at the Lawrence Berkeley National Laboratory in Berkeley, California, recovered a 123-year-old recording of an unidentified woman reciting "Twinkle, twinkle, little star". 
It was recorded on a foil cylinder tucked inside a doll, and has not been heard since Edison's lifetime.
The doll was reportedly a "dismal failure," but the setback did not stop Edison from pursuing other spooky ideas. In 1920 he announced that he had been working on the "spirit phone." In theory, the machine would allow callers to speak with dead people.
The news generated a lot of media attention, but he spirit phone never materialized. (The project may have been Edison's prank on credulous reporters.)
Edison died a few years later, but it seems his playful spirit took permanent residence inside GE labs. During World War II, GE scientist James Wright and his team were working on a new kind of silicon rubber for the military when someone accidentally mislabeled a chemical bottle in their lab. The mistake resulted in a chemical reaction that led to a gooey compound that became known as Silly Putty, one of the most popular toys in history.
Unlike the monster doll, Silly Putty was a keeper. In 2001 it entered the National Toy Hall of Fame.
For more stories like this, visit GE Reports.