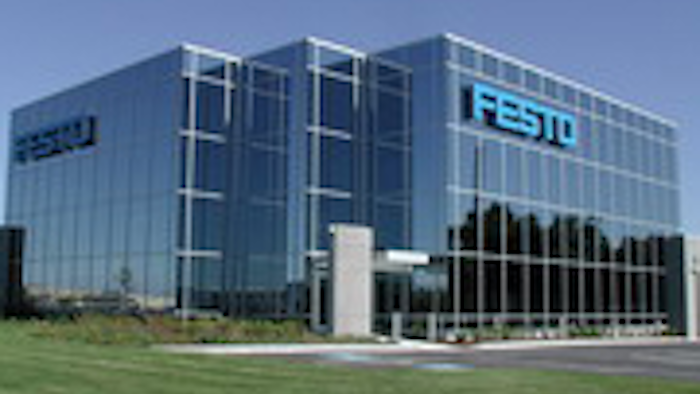 There are about 2 million U.S. manufacturing jobs that go unfilled because of shortfalls in skills, training or education. Festo – which services 300,000 customers in 176 countries internationally – is unveiling a workforce technology education center in Eatontown, New Jersey to provide the high-tech level of training Americans need to secure these jobs.
Tim Lizura, President & Chief Operating Officer of the New Jersey Economic Development Authority, and other dignitaries will be cutting the ceremonial red ribbon on Monday, November 24 at 11 a.m. at the newly-renovated facility at 607 Industrial Way West. The event also includes expert presentations throughout the day in areas of apprenticeship, technical training, and ongoing education.
Festo officials are taking advantage of a "Grow New Jersey" grant for the development of this state-of-the-art learning laboratory, bringing in new jobs and opportunities in Central Jersey.
Festo, which employs 17,000 people across the world, is known internationally as a job multiplier. Through its training modules, Festo Didactic is a leader in nurturing the next generation of well-trained employees who can secure good-paying jobs in the fast-paced evolution of the manufacturing sector.  
Lizura and other dignitaries will be opening the "Festo Didactic Center for Workforce Technology Education," which will teach the job force and college students the latest in high-tech manufacturing. The learning laboratory is the latest of its kind at Festo Didactic, which provides similar training modules across the globe to support the next generation of manufacturing workers.