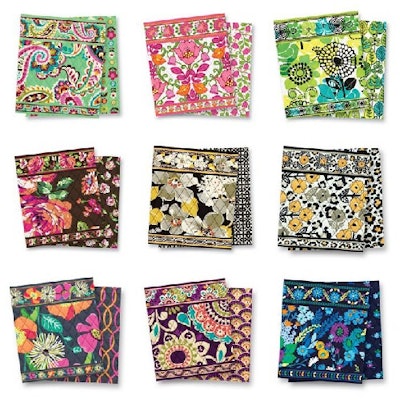 Vera Bradley plans to phase out a shift that about 150 people work at its New Haven plant in an effort to reduce manufacturing capacity and save on domestic costs.
The producer of quilted accessories will cut about a quarter of the plant's manufacturing capacity by eliminating its second shift in the next couple of months.
Melissa Schenkel, public-relations manager at Vera Bradley, said in an email Tuesday that the company will offer buy-outs to employees who leave the New Haven plant voluntarily.
She said the plant's second-shift employees might be able to move to the first shift or transfer to one of three other facilities in northeast Indiana. Vera Bradley has a design center and distribution center in Roanoke, offices in Fort Wayne and the manufacturing center in New Haven.
"We certainly take great pride in being able to produce a portion of our inventory in the U.S., and our Fort Wayne facility provides us with a great deal of flexibility when we are 'chasing' business and need a quick turn-around," Schenkel said.
She said manufacturing costs substantially more in the U.S. than it does in other countries.
The plant in New Haven currently has about 360 full-time employees. Schenkel said the plant produces around 7 percent of all Vera Bradley products.
New Haven Mayor Terry McDonald said the city will work with its partners at Northeast Indiana Works and the WorkOne Northeast Center, as well as Vera Bradley, to help employees will be affected by the shift cuts.
"The City of New Haven is proud to have Vera Bradley's manufacturing facility in our community and we look forward to our continued relationship with the company," McDonald said.
Vera Bradley employs about 1,000 people in Indiana.