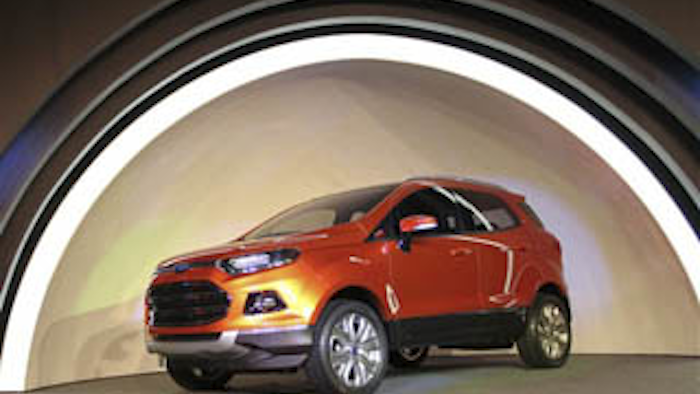 BRASILIA, Brazil (AP) — The Brazilian subsidiary of automaker Ford has unveiled a new version of its EcoSport SUV and says it will be sold in close to 100 countries.
The car was introduced Wednesday in the Brazilian capital and at the Auto Expo show in New Delhi.
Ford Motor Co. says in a statement that the new EcoSport is an improved, more aerodynamic version of the model it began producing in northeastern Brazil in 2003.
The statement says the EcoSport will be produced in Brazil and India and in other countries to be announced in the future. It will be sold in emerging markets, mostly in Latin America and Asia.
The company says that by mid-decade more than 2 million units of the new EcoSport will be produced each year.