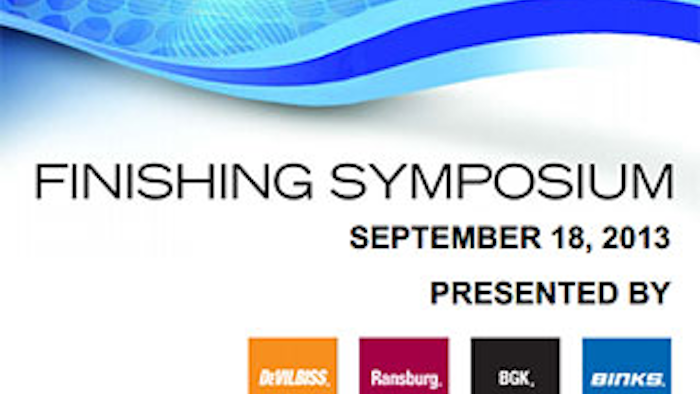 Finishing Brands (Glendale Heights, IL) has announced a free Industrial Manufacturer Symposium. This FREE symposium, held on Sept. 18, 2013 from 8:30am-2:30pm, will include presentations from industry experts and live product demonstrations. The agenda will include:
Market Trends
Automating your System with Robotics
Live Product Demonstrations, including:

Robotic Applicators
Controls & Curing
Fluid Handling Processes
Circulating Systems
Manual Finishing Systems
Coatings Regulatory Update & Forecast
Plant / Equipment Safety, e.g. NFPA Chapter 9 Overview/Fire Suppression Equipment
To register online, download symposium info, and get free email access to future events and other info, click here.