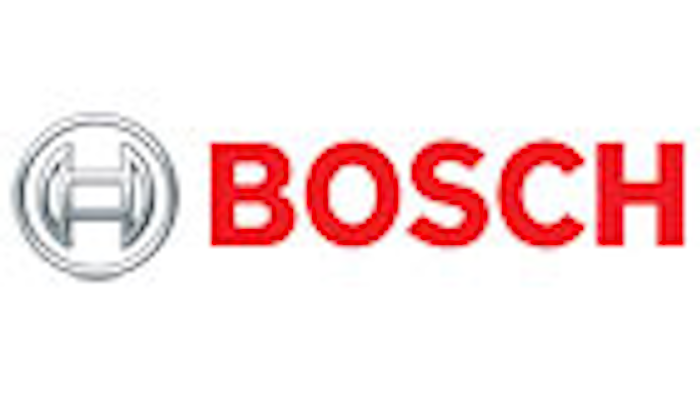 Get on the fast track to ConnectedManufacturing operations. This half day Summit, hosted by Bosch Software Innovations and Motorsport focuses on how organizations can transform their manufacturing operations in the Internet of Things.
Join Bosch on September 25th at the Penske Racing Facility in Mooresville, NC, to learn more about strategies, best practices and next steps towards the factory of the future.
Please see the agenda below for more information on the featured presentations by the hosts and Verizon Enterprise Solutions in addition to a facility tour.
Session 1
8:30 AM - 9:10 AM
Bosch Software Innovations
"Creating Connected Manufacturing Operations in the Internet of Things"
Matthew Jennings, Managing Director
This presentation will cover the benefits of being a connected manufacturer and key enabling technologies for creating connected manufacturing operations. We will also present important use cases based on real-world examples.
Session 2
9:20 AM - 10:00 AM
Verizon Enterprise Solutions
"Accelerating Innovation through IoT Solutions"
Rich Lobovsky, Director, Connected Solutions
The IoT market is exploding and machine to machine traffic is expected to grow 90 percent a year for the next three years. Verizon is delivering solutions to Manufacturers that combine machine to machine connectivity with Verizon's enterprise class platform elements including dynamic cloud, security, private network and professional services, along with the largest and most reliable 4G LTE network. Effective IoT solutions help solve business challenges, deliver greater operational efficiencies and create revenue growth.
Session 3
10:10 AM - 10:50 AM
Bosch Motorsport
"The Bosch Connected Racecar"
Jim Emerson, Manager
Bosch Motorsport has developed a connected service to bring the race team and the drivers closer together to build on past telemetry systems using the solutions with today's technology advantages. The data stream of variables can now be collected and analyzed with a real time solution. The system can be used for race speed improvements or used as a Scurinteering Tool for the governing bodies.
Tour
11:00 AM
Tour of Penske Racing Facility
For more information, please visit https://www.bosch-si.com/newsroom/events/events-48000.ht