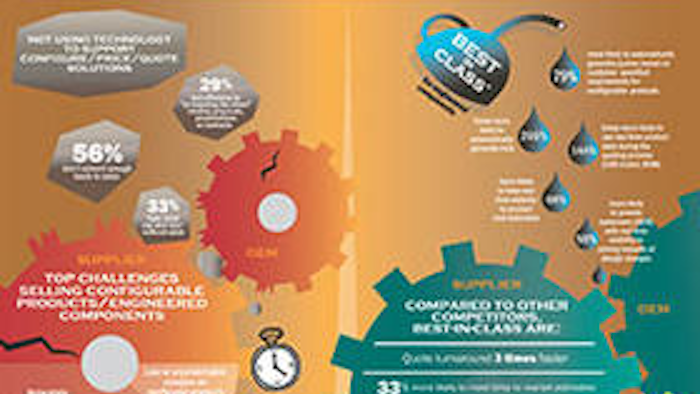 Session 1: Wednesday, October 16, 11am PDT / 2pm EDT / 6pm GMT
Session 2: Thursday, October 17, 7am PDT / 10am EDT / 2pm GMT
Do you find it challenging to quickly and accurately respond to requests for quotes (RFQs)?  According to Aberdeen Group, 37% of companies selling engineered components find accurately quoting orders a challenge.  If you're one of them, join our webinar to learn how leading manufacturers are optimizing the quoting process to respond faster, more consistently and with more detail to RFQs.
Join Michelle Boucher from Aberdeen Group, Mark Kunitz from Roush Global Tooling, and Rick Burke from aPriori.
Learn more about the webinar here.