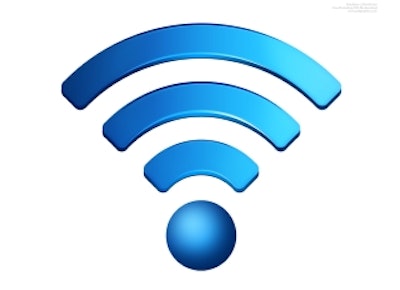 Your business is subject to new threats each day. Your employees are mobile: they go on the road, work from home and meet prospects for coffee. Many of them sport personal mobile devices with access to company information, such as email. And increasingly, you get requests for Mac computers in the workplace – especially laptops – which create new security headaches. You're charged with providing a safe and productive workplace for your employees, but countless new security threats make this a constant, uphill struggle.
Perimeter recently conducted a survey of 113 IT professionals to help measure current laptop usage trends, Mac adoption rates and chief Web security concerns across small-to-midsize businesses. Not surprisingly, the results point to an industry-wide shift to more heterogeneous, mobile work environments – coupled with heightened IT security challenges and uncertainty. Among the key findings:
Laptop Adoption
Sales of traditional PC desktops have plummeted and laptop usage has increased significantly in recent years. Our research reveals that laptop adoption is very prevalent among small businesses today, with a quarter of these respondents reporting 80 percent or more of their workforce regularly use laptops. "Roamers" – or companies whose employees most often use their devices on public WiFi networks – indicated the highest level of laptop use. Additionally, a significant minority (31 percent) of all organizations plans to increase the number of Mac laptops in the workplace over the next 12 months.
Macs in the Workplace
Historically, Macs represented only a small percentage of malware threats, and as a result, very few security software programs were developed to negate the threats. However, as businesses continue to expand policies allowing for employee-owned devices, many of them Macs, the threats are increasing and creating issues for security departments. Our study showed that 78 percent of IT managers want to have the same level of security on both Macs and PCs, yet 15 percent are unsure if their current security policies meet this need. Small businesses seem to be the most uncertain about Mac usage and protection, with 26 percent noting they are unsure about needing the same level of security for PCs and Macs.
Roaming and Web Security
On-premise Web security gateways that filter URLs and detect viruses work very nicely – assuming employees are actually on premise. But today's modern workforce isn't shackled to a desk. Because of this, a large majority of respondents (61 percent) are very concerned about the security of public networks. "Non-roamers" indicate the highest level of concern at 75 percent, while only 48 percent of "roamers" claim concern. This suggests that when security concerns are allayed, companies are more open and flexible about employees roaming off the corporate network.
You can read the full study in our new whitepaper – Rising Mac and Public WiFi Use Poses New Risks to Businesses. For organizations interested in learning more about protecting their Mac user base from today's modern threats, we encourage you to check out Perimeter's SaaS Web Security Client for Macs – the first in the industry.
For more information on Perimeter, visit www.perimeterusa.com.