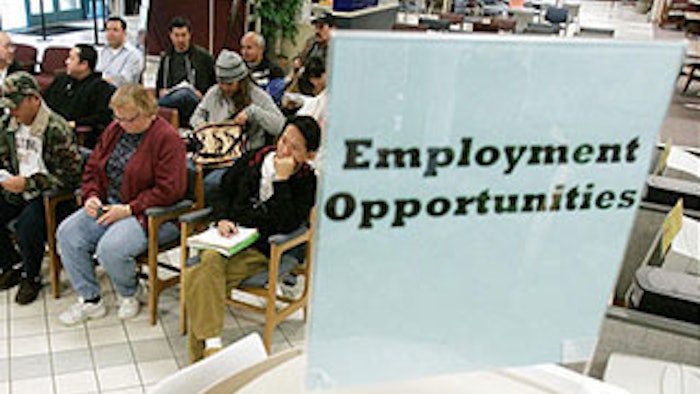 The AP reports this morning that small business are contending with a surge of optimism, citing the findings of a survey of 1,100 small and medium-size business owners and executives released Wednesday by PNC Financial Services Group Inc.
The survey, taken in January and February, finds that 37 percent of owners are optimistic about their companies' prospects for the next six months, up sharply from 22 percent in a survey last fall. That has fueled companies' hiring plans. Twenty-two percent plan to hire full-time workers, compared to 16 percent in in the fall.
But in an article published yesterday, The Washington Post suggests just the opposite. Author J.D. Harrison says "small businesses added a modest 72,000 jobs in March, down slightly from 76,000 the month before and well off a peak of 113,000 back in November, according to report published by payroll company ADP on Wednesday. Of those, companies that produce tangible goods (as opposed to services firms) added only 9,000 jobs."
The article goes on to quote Mark Zandi, chief economist of Moody's Analytics, as saying small business growth is closely tied to the housing recovery and, despite a slow housing bounce, volatility in terms of credit availability, underwriting standards and interest rates could further delay the recovery, and by extension, postpone (but not likely "short circuit," he said) the recovery for businesses for Main Street.
The Wall Street Journal's analysis of the ADP report focuses more on the significant impact this year's harsh winter had on business, saying the mix of job growth was more balanced by business size, versus 2013 where small businesses made the most hires. This more even distribution of job growth "might reflect the vagaries of this harsh winter."
Added WSJ: "The weather — and its drag on demand — might have caused small firms to rethink quickly their hiring plans. If so, small business hiring should pick up this spring once demand recovers."
What's your take? Does your small business have plans to hire or are PNC's survey respondents being overly optimistic based on the circumstances? Leave your comments below.
---
To read more by Anna Wells, sign up for our newsletter. You can also follow Anna on Twitter @IndustrialAnna or contact her by email at anna.wells@advantagemedia.com.