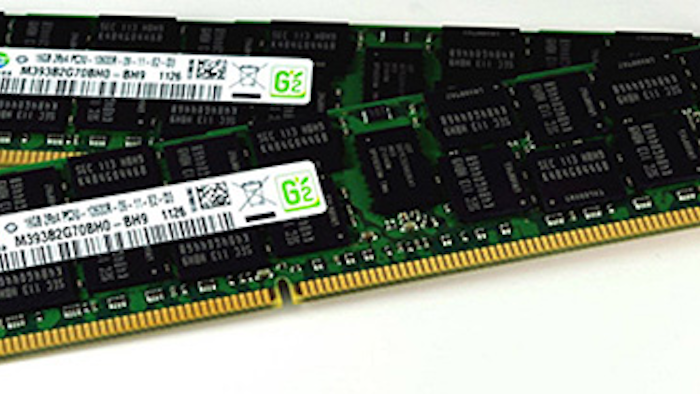 Earlier this week we ran a story about an antitrust lawsuit that is finally being settled for $311 million. The class-action lawsuit stemmed from charges that Boise-based computer chip maker Micron Technology conspired with Elpida, Hitachi, Hynix, Infineon, Mitsubishi, Mosel, Nanya, NEC, Samsung, Toshiba and Winbond to fix prices on Dynamic Random Access Memory (DRAM) computer chips between 1998 and 2002.
DRAM is a widely used form of computer memory sold separately or pre-installed in electronic devices such as computers (laptops, desktops, and servers), graphics cards, video game consoles, MP3 players, printers, PDAs, DVD players, Digital Video Recorders, and others. Regardless of the brand name, most of these types of products produced between 1998 and 2002 contained DRAM chips.
Washington state Attorney General Bob Ferguson said, "This price-fixing wrongly forced consumers and state agencies to pay more for computers and other high-tech products containing DRAM chips. This settlement will provide some monetary relief for affected consumers."  
Eligible consumers and businesses that submit claims will receive a minimum $10 payment, and perhaps $1,000s depending on the amount of their DRAM purchases and the number of claims received.
What's interesting about this settlement is that although the manufacturers have been implicated in conspiring together, they have not been equally penalized in the $311 million judgment. Samsung, as the largest manufacturer of DRAM, will be taking the largest hit to the pocketbook at $113 million. Micron, with the second largest market share, will pay $66.7 million with the remaining 10 companies making up the $131.3 million difference. Approximately $200 million of the settlement is expected to be paid out to claimants, while legal fees and government charges will eat of the remaining dollars.
The Federal Trade Commission has put together a list of answers for manufacturers to make sure they're staying within the bounds of law. According to the FTC:
Antitrust issues may arise if a manufacturer agrees with competing manufacturers to impose price or non-price restraints up or down the supply chain (that is, in dealings with suppliers or dealers), or if suppliers or dealers act together to induce a manufacturer to implement such restraints.
How would your company handle an antitrust situation like this? Or has it already run into a problem like this? What sort of implications does a suit of this nature have on manufacturing? Let us know your thoughts by commenting below.
Check out more information on the settlement in this video:
---
To read more by Jon Minnick, sign up for our newsletter. You can also follow Manufacturing Business Technology on Twitter @MBTwebsite.