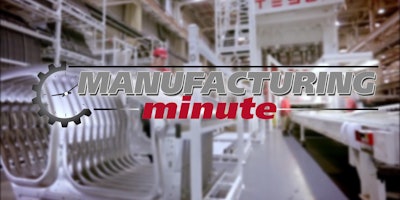 Although Google's revolutionary-at-the-time Glass eyewear technology was a bust among consumers after its debut three years ago, many observers believed that type of system could provide substantial benefits in an industrial or warehouse setting. Now, there are indications one of the country's more forward-thinking companies is putting it to use.

Electrek reports that Tesla Motors is listed as a client of Google Glass partner APX Labs, and that APX's website previously displayed photos of Tesla production lines with a screenshot from its smart glasses software. Google scrapped the limited public release of its Glass system more than a year ago amid cost and privacy concerns, but quietly re-launched it last summer for businesses seeking to provide instant feedback to employees through a tiny screen above their eyeglass lens.

Tesla is apparently using a to-be-announced upgrade of Google Glass to help improve productivity at its factory in Fremont, California. The system could also be crucial to Tesla's goals for its massive battery factory currently under construction in Nevada.
SO, WHAT DO YOU THINK?
How could Google Glass help optimize other industrial operations? Will manufacturers be as hesitant to embrace eyeglass tech as the public?
Email us or leave your comments below.