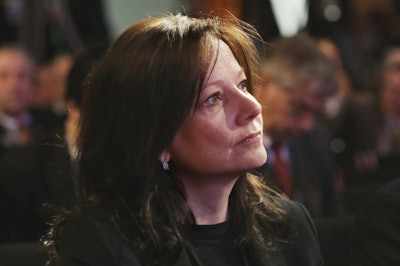 Years ago, when I first began working on Manufacturing.net's sister publication Industrial Maintenance and Plant Operation, the Toyota "unintended acceleration" story dominated the headlines for, at first, days, and then weeks. Through the end of 2009 and well into 2010, it was the biggest story in the manufacturing world by a long-shot, and to this day remains one of the biggest industrial blunders in recent history. Maybe only the BP Gulf oil spill could surpass it.
It's been five years, and only now we're coming to some kind of "conclusion" to the whole story, with Toyota receiving a fine of $1.2 billion for its failure to be honest when telling investigators and the public that it did not know of any problems with its cars. It's interesting, because the National Highway Traffic Safety Administration's maximum fine for hiding such information is a paltry $35 million, but the Justice Department can do quite a bit more when it gets offended.
And in vengeance for making misleading statements to the public, the Justice Department is bringing the hurt to Toyota's bottom line.
Now, GM is in the midst of a similar investigation over its failure to swiftly recall small cars with a deadly ignition switch problem. The company admitted that it knew about the ignition switch issue for more than a decade, yet failed to issue the recall. In that time period, more than a dozen people died in crashes because the switches could be moved out of position while the vehicle was in motion, which disabled power steering, brakes and did not activate air bags upon collision.
GM's current CEO, Mary Barra, will testify next month as part of that investigation. She's in a rather unfortunate position, being at the helm of the company being interrogated for decisions she likely had no part in. She's already apologized for the error and has established a new head for global safety. But is that enough? Not hardly. In fact, no amount of damage control can "fix" something like this.
Many think that Toyota's "unintended acceleration" case was a watershed moment in the way not just automakers, but all manufacturers who produce consumer goods, reacted to their mistakes and explained their failures to the public. Companies were going to be more open, more vocal and more responsible than ever before. They were supposed to be honest about their failures and ensure that the public was aware of the issues, particularly when they dealt directly to saefty.
The question I want to know is, why didn't GM learn its lesson from the Toyota fiasco? They had five years to pick up on the fact that burying a potential safety issue wasn't, exactly, the course of action. Even worse, there shouldn't even — for an ethical company — be a discussion as to what should be done. GM has already eroded the trust of countless Americans due to its need for a bailout, and they money that was lost in its subsequent recovery. It's a walking PR nightmare, and this could have been handled better in just about any way.
I feel as though the exact opposite has happened, and now GM is going to pay for it. And it's flummoxing at best to watch.
Cars, by necessity, need to be at the forefront of technology and design. Consumers demand more and more features for their dollar every year. They're analyzed and reveiwed like the newest smartphone, but let's be honest — a car is infinitely more complex than anything Apple or Samsung has ever produced. Automakers need to be agile and forward-thinking. Automakers have, for almost the entire history of American manufacturing, pushed into new technology faster than other industries. They were some of the first to roll out major robotics-based operations. They are always rushing to be more efficient and flexible than ever.
Why all the backwards thinking, then, when it comes to dealing with the public or the government? I can't seem to grasp the disconnect. So, let's get on with it. If GM truly did lie about the flaw, and hide its danger from the government and the public, levy a big fine so that we can all forget about this once again. Because it's time we get honest with ourselves — these companies aren't going to change no matter how much bad press they get, or that dollar amount handed down from the Department of Justice.
I hate to trumpet any more about Tesla, but remember when a few of their cars caught fire due to road debris puncturing through the battery compartments? Remember how the company pushed out press releases and blog posts within hours explaining the issues and what they would do to combat them in the future? Remember when they requested that the NHSTA open an investigation to make sure there was no wrongdoing?
Too bad there aren't a few more Elon Musks to go around. Problem is, if he worked at any other automaker, there's no chance he would have survived to make it anywhere near the top. He wouldn't be "the right fit" for those corporate black holes.