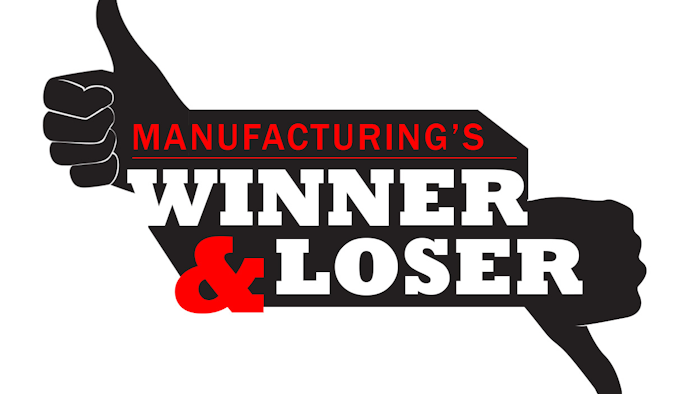 This week's winner and loser are both focused on OSHA regulations and compliance: safety programs vs. safety violations. 
Winner
Safety and compliance are pretty popular topics among the IMPO audience, so it's no wonder that anything OSHA does is often in the spotlight. 
This week, OSHA announced a new worker safety program for Nebraska's meat industry, called the Local Emphasis Program. The program will focus on safety management, equipment safeguards and musculoskeletal and repetitive motion injuries. 
According to the federal Bureau of Labor Statistics, 7.5 percent of meat industry workers in Nebraska reported injuries or illnesses in 2014. Furthermore, officials said muscuskeletal disorders are some of the most prominent preventable injuries in the industry. 
"The local emphasis program on the meat processing industry provides outreach and education to assist employers to eliminate hazardous working conditions," said Jeff Funke, OSHA's Omaha area director.
Loser
Aside from implementing safety initiatives, OSHA's job is also to take action against those that don't follow the safety rules and regulations — and for manufacturers that want to reduce costs or cut corners, this can be very frustrating.
This week, the agency issued several citations against a Princeton, WV-based saw mill for exposing workers to one willful, 24 serious and two other-than-serious violations. The investigation into Kenneth Snider Inc. began in October 2015 — and the proposed penalties add up to $59,000.
During an onsite inspection, OSHA observed workers within inches of an unguarded saw, leading to the willful violation. The company also failed to provide heading protection to workers exposed to noise levels above the permissible limit for over an 8-hour period as well as not having a hearing conservation program. 
Other hazards obsserved include lack of PPE worn during chainsaw operation, no collection system to remove combustible saw dust from the work area, electrical hazards, lack of a hazard communication program and lack of an energy control program for employees while servicing equipment.
Food for thought: When it comes to operating your plant, are you on OSHA's winning side or losing side?