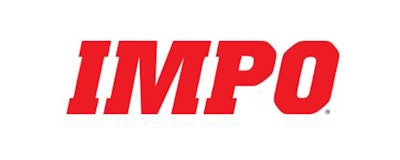 IMPO's top five stories last week included an oil overload update, a wrongful death lawsuit and Johnson & Johnson's 3,000 job cuts.
Take a look at last week's biggest stories:
Support Leg Breaks As SpaceX Rocket Lands On Ocean Barge: After successfully delivering a U.S.-European ocean-monitoring satellite into orbit, a Space X rocket made a hard landing on a floating barge in the roiling Pacific, breaking a support leg and toppling over. SpaceX announcers said the first stage of the Falcon 9 was not upright after reaching the 300-by-170 foot landing pad in choppy seas about 200 miles west of San Diego. The failed landing was a setback for the Hawthorne, California, company's plan to reduce launch costs by reusing rockets rather than having them fall into the ocean. Meteorologists predicted swells of 10- to 13-feet where the barge waited for the landing attempt. Two previous attempts to land a rocket on a barge in the Atlantic failed, but last month SpaceX succeeded in returning a rocket to a vertical landing at Cape Canaveral, Florida, after putting a cluster of satellites into orbit.
Coal Miner Crushed By Digging Machine In Western Ky. Mine: A coal miner died after being pinned against a wall by a mobile digging machine in an underground western Kentucky mine. State mining officials say 36-year-old Nathan G. Phillips was taken to a nearby hospital and pronounced dead. Phillips was operating a continuous miner at Webster County Coal's Dotiki Mine around 4 p.m. CST when he got stuck between the machine and a wall. The continuous miner, a large flat vehicle that uses a spinning drum to cut coal, is operated remotely by a miner who stands near the machine.
Report: World Could 'Drown' In Oil: The world oil market could "drown in oversupply" this year, according to a recently released report by the International Energy Agency. Weakening global demand from China — the world's second-largest energy consumer —  coupled with new production from Iran could create a surplus of 1.5 million barrels a day in the first half of 2016, the IEA reported. It's a situation that could pressure oil prices, which have already plummeted to below $30 a barrel. The report's findings don't bode well for the already-faltering energy industry. This month several major oil companies announced that they'd be cutting jobs as oil prices slipped again. The layoffs include 4,000 jobs at BP, 7,000 jobs at Chevron and 6,500 jobs at Shell. In 2015 alone, the American energy sector shed a whopping 95,000 jobs — up from 14,000 the year before.
Company Settles Lawsuit With Wife Over Husband's Death: Court records show the wife of a man killed in a 2014 explosion at a fish-processing plant in Jackson County has settled a wrongful death-lawsuit. The Sun Herald reported the undisclosed settlement is between Katlyn Taylor of the Big Point community and Omega Protein Inc. Her husband, 25-year-old Jerry Lee Taylor II, was welding on top of a metal storage tank when it exploded July 28, 2014, at the plant in Moss Point. He was thrown 100 feet and landed on another tank. He died, and three others were injured, one seriously. According to the lawsuit, Jerry Taylor did not receive adequate warnings about flammable hydrogen and sulfide gases in the storage tank he was working on.
Johnson & Johnson To Cut About 3K Jobs In Medical Devices: Johnson & Johnson said Tuesday that it plans to cut about 3,000 jobs over the next two years as the healthcare conglomerate works to restructure its medical devices business. The New Brunswick, New Jersey, company said that amounts to more than 2 percent of its global workforce of around 127,000 people and 4 percent to 6 percent of its employee total in medical devices. The cuts come after a tough year for the healthcare bellwether, which has seen sales of its prescription drugs, devices and consumer medicines squeezed by a weakening global economy and unfavorable currency exchange rates.