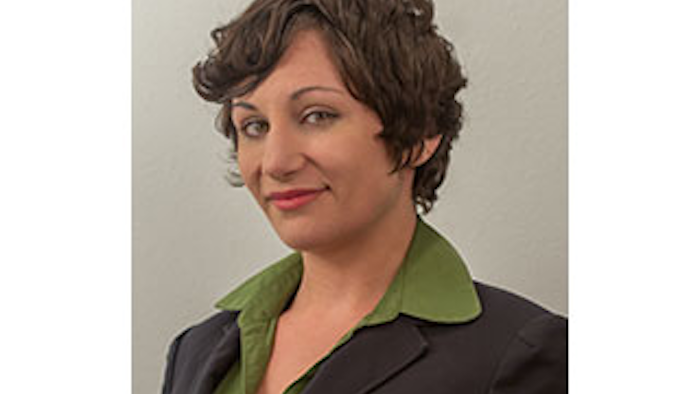 I've got food running through my veins. If you're reading this, I imagine there's some in yours too.
I was raised on a small family farm in Central Illinois, about 45 minutes southwest of Decatur, the headquarters of food processing powerhouse ADM. So food manufacturing was literally in the air if the wind blew in the right direction. The farm, a third generation operation established by my great grandparents around 1920, was a dairy until the mid 1960s. Since, my family has produced cattle, corn and soy.
Taking that experience on the road, I cut my teeth reporting in the corn, soy and rough rice pits on the floor of the Chicago Board of Trade. I then moved on to cover "breakfast commodities" trading in New York City for Dow Jones Newswires, The Wall Street Journal and Barron's. Let it be noted that I also sampled many delicious dishes on the East Coast. Next, I moved to Madison, Wis., another locale rich in both the tasty culture and business of food. Working at the International Dairy-Deli-Bakery Association, I researched food industry and consumer trends. I also developed educational material on food safety and product knowledge for manufacturers and retailers. I'm still in Madison, now at Food Manufacturing, and I couldn't think of anywhere I'd rather be.
The food industry has been an ever-present influence in my life. But enough about me. Let's talk about food — because it's not just food anymore. Food acts as a source of identity, culture, pleasure and comfort, as well as nourishment. Consumers en masse seek more information than ever before about how their food is produced, sourced and manufactured. They want the next best thing to growing and producing their own foods. Consumers also demand that food be safe, traceable and convenient to prepare. It's a tall order for modern manufacturers. But it's not just consumers making demands.
The food industry is faced with rising input costs and mandates from the Food Safety Modernization Act, the manufacturing landscape grows more nuanced. Food Manufacturing is your roadmap to navigate these challenges. Our staff is dedicated to bringing you the most relevant news, expert insight and product information through our website, twice-daily newsletter and print edition.  
Thank you for reading this publication — especially this column. Food Manufacturing belongs as much to its readers as it does to those who create and fund it. Please don't hesitate to be in touch to introduce yourself, discuss issues that are impacting you or suggest a topic you'd like to know more about. In addition, please add me to your distribution and product lists so I can keep up to speed on your organization.
Back to me. I love to spend time outdoors, play music and cook. When I'm not on the job, I visit my favorite local grocery store with a frequency that would be borderline embarrassing if I didn't have the excuse of doing "research" for work. I look forward to continuing that research as editor of Food Manufacturing and hope you'll gain as much as I do from the process.
Please drop me a line at holly.henschen@advantagemedia.com and introduce yourself. Follow me on Twitter @foodmfged.