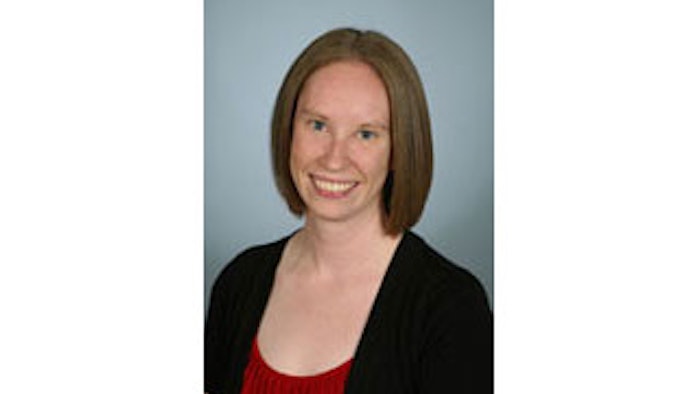 As obesity rates continue to rise in the U.S., many Americans are turning to food and beverage products which use artificial sweeteners. But a new report suggests that products containing these "faux sugars" may not be as sweet as they seem.
Excessive sugar intake has been linked to a variety of diseases, including obesity and Type 2 diabetes, and health-conscious shoppers are trying to lower the level of sugar they consume. As a result, many food processors have turned to artificial sweeteners such as
aspartame, saccharin and sucralose. But while consumers are using artificially-sweetened products in hopes of maintaining their weight, a new opinion piece published in the journal Trends in Endocrinology & Metabolism suggests that these products may be having the opposite effect.
The article claims that artificial sweeteners actually are linked to an increased risk of obesity, Type 2 diabetes, metabolic syndrome and cardiovascular disease. And researchers say the link is significant. Drinking only one diet beverage a day is enough to greatly increase one's chance of developing one of these diseases, according to the article.
The report has met with industry opposition, especially from the beverage sector. In a statement, the American Beverage Association (ABA) said, "This is an opinion piece not a scientific study. Low-calorie sweeteners are some of the most studied and reviewed ingredients in the food supply today. They are safe and an effective tool in weight loss and weight management, according to decades of scientific research and regulatory agencies around the globe."
Among issues the ABA had with the report, the group cites that "the author failed to include a number of scientific studies that support the facts that low-calorie sweeteners are safe, and can be beneficial in weight loss and weight management."
Just last year, the American Heart Association and American Diabetes Association released a statement about the latest evidence on artificial sweeteners and weight management. The groups stated that artificial sweeteners are a viable option for consumers looking to cut their sugar intake, but only if they do not over-snack during their low-sugar diet. For example, if someone drinks a diet drink and then rewards himself later in the day with a calorie-laden snack, the health benefits of his diet would be negated.
That's the precise problem with artificial sweeteners, according to the newest report. In fact, the authors say that consuming artificial sweeteners may actually compel someone to over-snack because the sweeteners may confuse the body's ability to regulate calories based on tasting something sweet. Some studies indicate that individuals who habitually consume artificial sweeteners exhibit altered activation patterns in the brain's pleasure centers in response to tasting something sweet, so artificially-sweetened products may not be satisfying consumers' sweet tooth.
Connecting artificial sweeteners to an increased risk of obesity and related health issues could have a negative impact on the sales of "diet" and "reduced sugar" products sweetened with ingredients like aspartame and saccharine. Sales of diet soda — perhaps the most popular artificially-sweetened category — could take a serious hit at a time when soda sales are struggling in the U.S.
Beverage giants have been relying more on diet sodas as Americans become more health-conscious, and it is evident that these companies are already feeling the pressure to move away from artificial sweeteners. Coca-Cola and PepsiCo are both working to develop a soda formula that uses a natural, low-calorie sweetener. However, creating such a formula is a challenge because natural sweeteners often have a bad aftertaste.
In the meantime, it appears that beverage firms are pushing their lineups of soda alternatives, including sports drinks and bottled water. While Coca-Cola has experienced a 4 percent drop in North American soda sales in its latest quarter, overall volume for the company's uncarbonated drinks — including its Dasani and Powerade brands — have risen 5 percent in North America.
While a variety of studies have been conducted on artificial sweeteners, a definitive answer on their safety and effects on the human body has yet to be determined. But it is clear that shoppers are searching for more natural, healthier products, and food companies will need to provide reduced-sugar options without sacrificing quality taste.