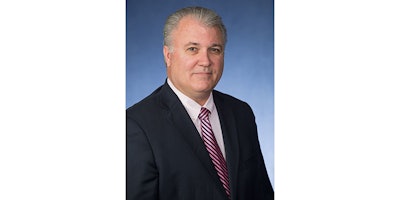 This year was characterized by continued change and disruption in the ever-evolving food and beverage industry from a record-breaking hurricane season to the Amazon-Whole Foods merger.
As a design-build firm specializing in food and beverage plants, we at Stellar observed some notable trends in 2017 that are shaping the way facilities operate and the way companies in the industry do business.
As we approach the new year, here are a few of my reflections and takeaways from the past year in the food and beverage industry.
1. Increasing Appeal of Existing Facilities to Drive Speed-To-Market
We designed and built numerous greenfield projects this year — that is, brand new buildings constructed from the ground up — but we noticed a growing interest among owners to renovate existing facilities in 2017. Why?
Many owners are exploring existing facilities that can be purchased, taken over or acquired through a developer arrangement in order to start up production faster.
Developer Deals: The Pros and Cons
Many emerging food companies — ones that aren't startups but whose growth may be constrained by capital resources — are turning to developer deals. This is a scenario where the food company partners with a developer who constructs the building shell and then leases it back to the company, spreading out some of the initial investment burden.
Of course, the benefit to a retrofit project like this is speed to market: The timeline to begin production could be shorter, meaning food companies can start making a return much faster. However, this scenario comes with certain considerations as well. For example, the owner needs to:
Budget for the costs to customize the facility according to its processing needs
Ensure the developer is constructing the building and infrastructure to food facility standards (e.g., converting floors from flat to sloped to allow drainage during washdowns)
Revert the building back to its original condition when the lease is up
Like anything, there are benefits and drawbacks to retrofitting an existing building or a developer-built spec building — the key to success is selecting the right one in the first place.
Make Smarter Investments With Facility Assessments
If you're considering purchasing an existing building to renovate, it's critical to know what you're getting into before you sign on the dotted line. What seems like a "great deal" at first could end up being a money pit once you start peeling back the layers.
How do you know the difference between a beauty and a bust? By partnering with an objective expert who can analyze the building for you.
We often conduct facility assessments for clients before they purchase an existing building to ensure it's a viable and cost-effective option for retrofitting. If you approach renovating strategically and you discover a true diamond in the rough, it can pay off big time.
2. Continued Prevalence of Mergers and Acquisitions
Yes, the Amazon-Whole Foods merger was probably the biggest headline to come out of the food industry in 2017, but mergers and acquisitions continue to grow on a smaller scale as well.
Constantly changing consumer demands are forcing food manufacturers to be more nimble than ever, and for many large companies, that strategy has included acquiring smaller, specialized companies to expand their portfolio and set them up for future marketplace pivots.
In 2017, Stellar was called upon several times to assess facilities and operations before a company pulled the trigger on an acquisition. Some of the biggest trends:
Capitalizing on strategic retrofitting of existing facilities
Cutting costs by increasing automation and decreasing headcount
Optimizing the supply chain by harnessing available data and analytics
Today's consumers don't have the same allegiance to big brands like they did in the past. This increase in competition means every company today must stay nimble and hyper-aware of changes in consumer trends.
3. OEM "Integrations" Continue
Many original equipment manufacturers (OEMs) are buying out smaller companies down the processing line in order to expand their offering to clients. The idea is one OEM can sell you all the equipment needed on your processing line, serving as a one-stop-shop. This can sound appealing to owners from a convenience standpoint, but it's worth thinking twice here.
When proposing a design solution, that OEM may integrate or recommend particular equipment brands because it owns those brands. However, that doesn't necessarily mean you're getting the best-suited equipment for each stage of your processing — you may get some weak links mixed in with the strong.
A good failsafe is to partner with a knowledgeable firm that can provide an objective design solution. At Stellar, we don't make decisions only on brand loyalty nor do we benefit from offering one OEM's equipment over another. Our approach is to advise which systems are the best overall and which equipment will maximize a client's manufacturing goals.
4. Numerous Natural Disasters Raise Awareness About Disaster Prevention
We saw a staggering number of natural disasters in 2017: Wildfire season was one of the worst the West Coast has ever seen, major earthquakes rocked the U.S. and Mexico and the Atlantic hurricane season brought devastating storms like Harvey, Irma and Maria.
In addition to the catastrophic damage these events brought to homes and families, many businesses and facilities felt the disruptive impact as well. Stellar helped many clients prepare and recover from flooding, wind damage and other disasters this year. Between site restoration, costly product loss and insurance claims, the road to normalcy after a disaster can be a challenging one.
The number of natural disasters this year has many companies proactively thinking about disaster planning, supply chain planning and contingencies in the event of an emergency. Some companies are considering the geographic locations of their facilities more than ever to ensure they don't have all their eggs in one basket — whether that basket is in a tornado alley or a coastal hurricane zone.
Looking ahead
We certainly saw a lot and learned a lot in 2017, but what counts is learning from those experiences and carrying them forward into the new year. Next week on the blog, I'll discuss some trends to watch and developments to prepare for in 2018.
About Stellar
Stellar is a fully integrated firm focused on planning, design, pre-construction, construction, refrigeration, mechanical & utility, building envelope, and total operations & maintenance services worldwide. Visit the company's blog at www.stellarfoodforthought.net or learn about its projects at stellar.net.