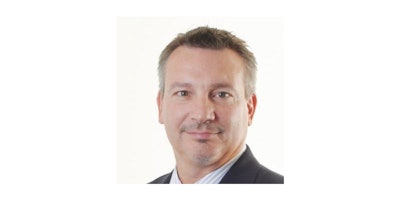 The whole food revolution is here. From 2013 to 2015, healthy food purchases have risen 5 percent while indulgent foods only saw an increase of 2 percent across the globe.[1] However, whole and healthy ingredients can create obstacles in production, while ingredient transparency is an issue for the whole supply chain. Luckily, an automation infrastructure that lets information technology (IT) and operational technology (OT) communicate with ease can solve many of these complications and add value to the bottom line.
Whole and healthy ingredients are all about food quality, and quality can mean anything from the freshness of the food to ensuring and documenting that gluten-free products are actually gluten-free. Short production runs and precautions, such as cleaning machines more frequently between batches, are typical of serving the whole and healthy trend.
Imagine manually tracking temperatures, configuring flow rates, and ensuring quality reviews. Not only is that inefficient, it's prone to error. Contrast this with an automated work flow that enforces best practices on how a line should run, and a measurement system built into your control infrastructure that validates measurements in-process. Your control or OT system can feed data up through the enterprise IT system. Once shared, this information can be further analyzed, contextualized and stored, for example, to provide details on the average cost of a batch, which might influence business decisions around pricing a product or ingredient purchasing.
All the information available to the IT system can feed back into the OT level when needed. If the product on a line is switched, saved golden-batch parameters can be configured on the appropriate equipment. The removal of manual tasks enhances the quality and allows a manufacturer to provide documentation supporting quality.
Connected systems allow for more efficient clean-in-place practices through tracking data consistent with validation plans. This is growing in importance since equipment handles a wider variety of product and, therefore, ingredients. Changeovers increase the potential for cross-contamination. Similarly, monitoring systems can track storage conditions for raw materials in real time, as opposed to analyzing post-production data. With regulatory bodies pushing for more proactive measures globally, a connected automation infrastructure is able to catch imperfections before they leave the factory. Quality is kept high and costs are kept low through tighter control of the process, and removal of process inefficiency and post-batch adjustments.
Why is automating documentation so important? As much as 45 percent of U.S. Food and Drug Agency food recalls in 2014 were due to undeclared allergens.[2] Changing ingredients while keeping consistency in the process is possible. Mixing optimization solutions allow single, repeatable and large processes — with complex batch and sequencing requirements — to be completed with precision in close proximity.
Product quality considerations outside the plant are also becoming more significant as global regulatory agencies push for improved recall capabilities. The Food Safety Modernization Act will necessitate full documentation of a product's life in the supply chain. Producers will not only be able to identify what ingredients went into a product, and what processes were followed, but also details regarding the final destination. Supply-chain track-and-trace helps isolate certain issues that can prevent the need for recalls or make them more efficient by targeting the exact batches, shipments and containers potentially affected. With more available information, manufacturers can provide higher guarantees of quality by knowing the origin of all ingredients.
Staying on top of consumer demand and government regulation can be challenging. The producers that have succeeded owe their success to the adaptability in their manufacturing and enterprise processes. When an automation infrastructure connects IT and OT systems, the benefits of consumable, real-time information and improved control will ensure quality, consistency and efficiency.
Want to learn more about the benefits of a contemporary automation infrastructure? You can read more about how to take an integrated approach to meeting demand.
[1] Nielsen. Global Health and Wellness Report, 2015.
[2] United States Department of Agriculture, Food Safety and Inspection Service Summary of Recall Cases, 2014