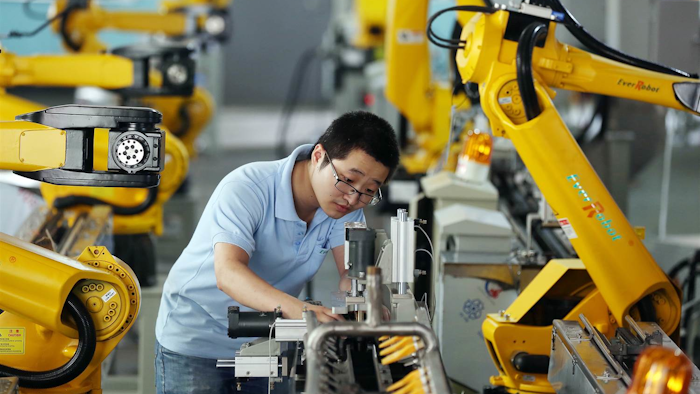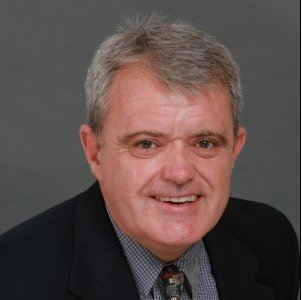 Over the past few years, we have seen how Industry 4.0 can solve key challenges facing manufacturers – from extreme supply, demand, and design variability, to emerging markets of one, to the growing need for rapid innovation.
A new whitepaper, Industry 4.0: What's Next, looks ahead to Industry 5.0, where further restructuring of product development and production will redefine not only manufacturing processes, but also what a product is and the value it provides.
Industry 4.0 Today
Leveraging the principles of Industry 4.0 and its enabling technologies to automate, integrate, and optimize manufacturing processes, companies have shortened cycle times, improved product quality, and implemented efficiency across their operations, while manufacturing highly customized products on a global scale.
What makes all this possible is the way Industry 4.0 is disrupting and deepening the relationships between manufacturing, customers, and suppliers.
Sensors and microchips are now being added to tools, machines, and products, thus making things "smart" and able to receive and share real-time information. The data they generate is being merged with enterprise data and product flows across internal borders, enabling companies to decrease cycle times, improve product quality, and factory efficiency.
For example, companies can:
Operationalize mass personalization by manufacturing individualized products by using advanced digital technologies on the shop floor to automate production lines in ways that allow them to quickly change configurations, thus adapting to the needs of specific customers.
Perform maintenance based on actual operational conditions, usage levels, and predictive insights reflecting an asset's current state.
Improve inline quality control, to identify deteriorating quality in time to "save" the product and minimize scrap costs.
Identify patterns and root causes for customer complaints, such as product color deviations and surface defects, and trace their relationship to process parameters, maintenance, and raw material suppliers.
So, the big question is "what's next?"
Taking Industry 4.0 to the Next Level
The above examples focus on optimizing what happens within the four walls of a manufacturer represents only the first stage of Industry 4.0. Soon everything will be connected: every asset, material, supplier, worker, warehouse, delivery truck, stakeholder, and customer.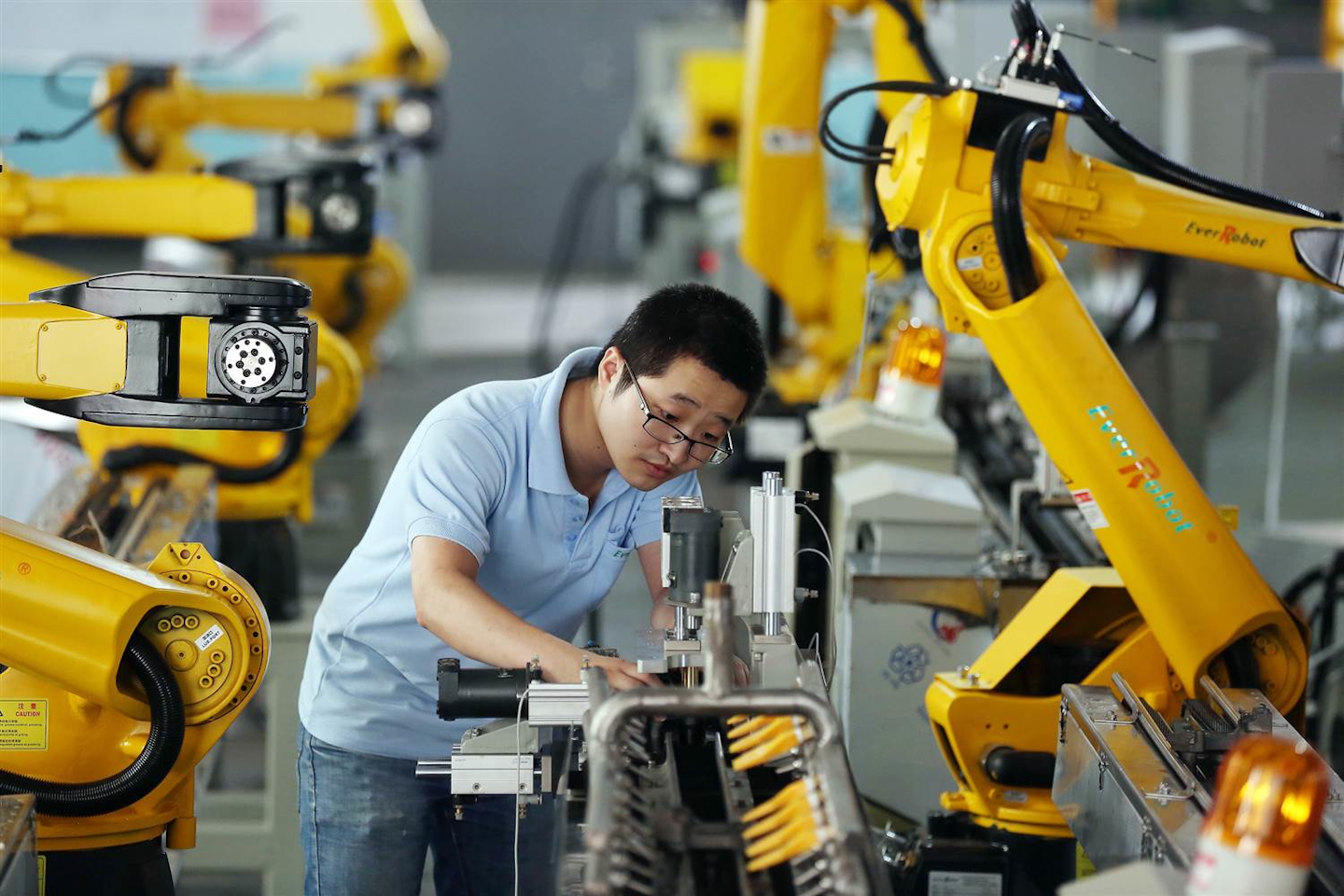 At the same time, products are rapidly becoming more intelligent and even interactive, which is creating more opportunities to apply emerging technologies in ways that we could not imagine before.
There are three developments pushing Industry 4.0 to the next level.
Digital, Intelligent Products: Companies can now develop intelligent, connected, and self-aware products capable of sharing information about their health; location; wear and tear; usage level, type, and timing; storage conditions; and more.
Emerging Technologies: New technologies, such as cognitive computing, 3D printing, augmented reality, blockchain, machine learning, artificial intelligence, voice-controlled user interfaces, and robotics, are reaching a tipping point in terms of readiness and availability.
Shifts in Customer Attitudes, Behaviors, and Expectations: From wearables, connected cars, and networked running shoes to hyperconnected industrial products, the Internet of Things is positioned to give companies and organizations even more opportunities to collect data and use it to their advantage.
Looking Ahead: Industry 5.0 – Platforms for Value Creation
These developments are making it possible to bring the customer into the product value chain as an indispensable "user contributor."
Looking ahead to Industry 5.0, we can expect the further restructuring of product development and production in ways that will redefine not only manufacturing processes but also what a product is and the value it provides to customers.
As more products incorporate digital technologies, they will move from being a bundle of functionality and become platforms for value creation – both for the user and the maker of products.
We will begin to see tightly integrated ecosystems of companies in different industries working together to provide distinctive, significant value to customers through the creation and delivery of more complete offerings, thanks to:
1) The pervasiveness and exponential growth of data and the software that uses it.
2) Increased standardization of application interfaces, integration points, and automation technologies, which reduce friction and simplify the creation of mashups.
Looking ahead, we expect Industry 5.0 will create new and more agile offerings centered around customers' demands, likes, needs, and preferences.
As more products become platforms for innovation and value creation, opportunities will open for companies to be platform adopters and innovate on the platforms of the players. And as we've witnessed time and again, no single company can own innovation on platforms.
Over the 25+ years in the IT, Technology space Richard has worked with many leading global companies to design, build, market and implement software and business solutions in the area of ERP, Supply Chain, IoT and Manufacturing. At SAP, he has driven the market direction and strategy for its extended supply chain solutions and is a spokesperson for SAP at numerous events and social media channels worldwide. He is a regular contributor on Forbes, Huffington Post, The Digitalist, and the World Economic Forum. He is a problem solver at heart and enjoys working with customers and teams to identify and fix business issues. Richard's areas of expertise include marketing, product design, public speaking and social media.