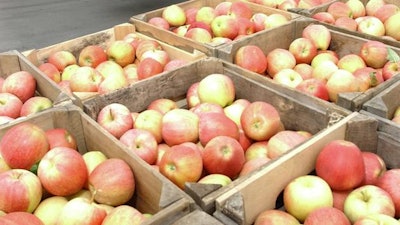 Recalls, especially those within the food industry, seem to always be in the news. Some of the most recent recalls include the more than 46,000 Pepperidge Farm bagels, MorningStar Farms' Black Bean Burgers, and of course the giant apple recall that kicked off the new year.
While the reasons for food recalls can vary, one thing is for certain: traceability throughout the supply chain continues to be extremely important. Food traceability allows for the products to be traced back to their source. That way, if a risk is identified, those particular products can be isolated, contained and removed as quickly as possible from the circulation before they reach the consumers.
But, as this infographic from Checkit shows, things don't always go as planned.
ENTRIES OPEN: Establish your company as a technology leader. For 50 years, the R&D 100 Awards, widely recognized as the "Oscars of Invention," have showcased products of technological significance. Learn more.