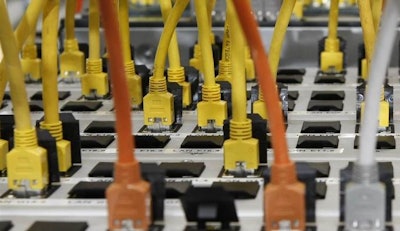 Manufacturers have traditionally been very successful in increasing the efficiency and quality of their production processes using lean and Six Sigma programs. However, they are finding that relying on those methods is not enough for them to stay competitive.
The use of advanced analytics and big data can help manufacturers find new opportunities to increase yield. Many manufacturers collect process data for tracking purposes, but don't analyze it to determine how to operate more efficiently. To perform this analysis, they need to centralize storage of data from multiple sources across complex global and often fragmented supply chains.
Manufacturers generate and store data from many sources including shop-floor production logs, maintenance registers, real-time equipment performance data, and even vendor performance-guarantee sheets. The challenge is finding a technology platform that can manage the complexity of integrating diverse data across data silos.
Apache Hadoop, an open-source software framework that supports data-intensive distributed applications, can be used to integrate these vast stores of data throughout the manufacturing plant. With Hadoop, it is far more economical to store large datasets at a fraction of the cost of traditional approaches. Being able to access and integrate data from multiple sources provides valuable insights that can reveal entirely new opportunities. These insights can lead to improvements in design and production, product quality, forecasting, more targeted products and distribution, and identify hidden bottlenecks in the production process.
Here are seven use cases that illustrate how big data and Hadoop are being used to improve quality, optimize operations and reduce costs.
1. Preventative equipment maintenance
Minimize Non-Productive Time (NPT) by monitoring equipment or product utilization in a live environment to identify patterns that indicate imminent failure. For revenue-generating operations equipment, downtime results in significant lost revenue as well as costly repairs. The MapR Distribution for Hadoop enables ongoing analysis of an entire system and lets businesses predict when failure might occur, so preventive maintenance can avoid the failure. For consumer products, failures or need for replacement will depend highly on usage patterns, and tracking those patterns help manufacturers alert customers when their products need specific maintenance.
2. Supply chain and logistics
Track the movement of vehicles and products to identify the costs of various transportation and process options. By using Hadoop to analyze large volumes of historical, time-stamped location data, businesses can calculate optimal delivery routes and enable dynamic rerouting to minimize the impact of arbitrary obstacles like energy price, weather and traffic. Businesses can also leverage the optimal delivery system as a revenue-generating basis for premium/expedited delivery services to consumers.
3. Assembly line quality assurance
Take measurements of work-in-progress products to find manufacturing defects as early as possible, while also identifying any potential process or design flaws. Since defects are typically the result of many factors, analyzing long histories of assembly line sensor data can find subtle anomalies that signify product flaws. Apache Hadoop can easily store long histories of sensor data while also enabling high speed, real-time, early-warning analytics that correlate real-time measurements with other disparate data,
4. Product quality monitoring/defect tracking
Once a product is manufactured and shipped, companies may have little information on its performance. In order to be able to predict potential product component failures, companies such as Hewlett-Packard leverage the MapR Distribution for Apache Hadoop to combine readings from advanced sensors, data feeds from consumer devices, and use machine learning and other analytic methods and libraries to predict the time and cause of future failures.
5. Product configuration planning
If you offer products with numerous configuration possibilities, advanced pattern analysis with Hadoop can reveal which options will be the most popular among your target audiences. This information enables you to adjust production accordingly, market more effectively, and deliver the most desired products to consumers quickly, while still offering the full range of choices to all of your customers.
6. Market pricing and planning
When are customers most likely to buy your product? Are there specific times that you should offer discounts, and what deals are the most tempting? You can analyze your data to understand and capitalize on seasonal variances and reveal the probable impact of new product releases on existing inventory. You can also adjust your production cycle to meet consumer demand, or perhaps ramp up production to get to market before your competitors' offerings are even off the assembly line.
7. Real-time parts flow monitoring
Real-time parts flow monitoring is the next step after just-in-time supply chain optimization. By attaching sensors to all parts in the production process and tracking them, manufacturers can have a real-time view into their production process. Apache Hadoop provides a cost-effective enterprise data hub for collecting sensor readings and enabling both real-time and batch analysis to optimize production quality and yield.
Manufacturers today view Hadoop as a game changing technology that will have broad implications across the manufacturing organization. Manufacturers will be able to leverage Hadoop to build business-critical production applications that can help them optimize all aspects of the manufacturing process, understand plant performance across multiple metrics, service customers faster, improve product quality and reduce distribution costs.
Steve Wooledge is Vice President of Product Marketing at MapR Technologies. 
---
To read more manufacturing and technology news, sign up for our newsletter. You can also follow Manufacturing Business Technology on Twitter @MBTwebsite.