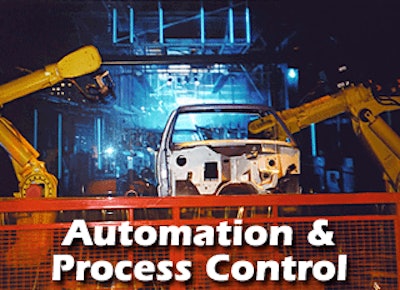 Manufacturing Business Technology is devoting this week to Automation & Process Controls. Check here daily for articles, blogs and videos being featured this week. Hear from industry experts on how they've integrated technology, the solutions currently being offered in the industry and gain insight on making the most of your operations.
---
MONDAY
The increasing sophistication and expense of automation have led to growing trend to use modular structures to house sensitive controls . . .
---
The new standardized working environment for managing manufacturing operations require tools like HMI 3D visuals at strategic points throughout the facility . . .
---
TUESDAY
With automation, companies are able to bring manufacturing back to the U.S., respond to changing market demands quicker and have total quality control . . .
---
Incorporating automated equipment into food manufacturing processes can offer a wealth of benefits . . .
---
WEDNESDAY
The risk of downtime is a significant concern since it negatively impacts operational resources and the bottom line . . .
---
The trend to automation and 24/7 machining means the conveyor system needs to continue becoming more and more sophisticated . . .
---
THURSDAY
A review of the 2011 statistics and forecasts up to 2015 focused on the positive effects of industrial robots on employment . . .
---
A series of brief videos from Mitsubishi Electrics at the Automate 2013 show demonstrating different robotic automation solutions . . .
---
FRIDAY
KPIs are assorted variables that organizations commonly use to evaluate success in relation to goals and objectives . . .
---
Reuters' Hayley Platt reports from a UK factory that has had to find new markets to thrive . . .
---