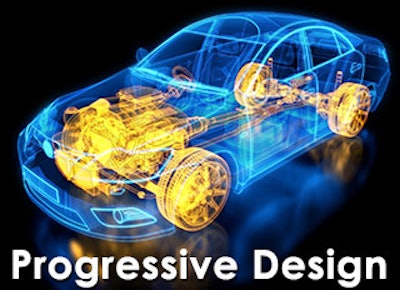 Manufacturing Business Technology is devoting this week to Progressive Design Strategies. Check here daily for articles, blogs and videos being featured this week. Hear from industry experts on how they've integrated technology, the solutions currently being offered in the industry and gain insight on making the most of your operations.
MONDAY
After working out a design for a novel drive assembly, Kappius Components began looking for a way to fabricate the parts . . .
---
TUESDAY
If you're rolling out an industrial product and you want to manufacture it in the most efficient, cost-effective way possible, you may want to touch base with someone who has done exactly that time and again.
---
WEDNESDAY
An engineering subcontractor says Radan's Project Nesting function has changed his life and completely revolutionized the way his company works. It means they no longer have to run existing nests on their punch press. Previously, their LVD turret punch used to run saved nests, purely for speed, even if they were not totally efficient for the particular job.
---
FRIDAY
Since the introduction of 3D printing (additive manufacturing) in the 1980s, the benefits of producing small quantities of complex parts fast is well understood among manufacturing circles. Despite this, the industry is just beginning to understand exactly how transformative the technology will be to the future of manufacturing.