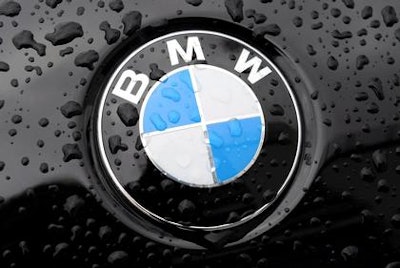 A lot has happened with U.S.-based automakers since the end of last week. Here's a look at the major news and announcements to recently come out of the auto industry.
FORD
Ford has rewarded its CEO Alan Mulally with an 11 percent pay raise after posting a strong year. A recent CNNMoney story reported that the automaker's earnings rose 26 percent to $7.2 billion. Mulally, who is credited with turning the automaker around, was paid $23.2 million in 2013, up from about $21 million the previous year. Because of the strong performance, the company also gave hourly factory workers a record profit-sharing bonus of about $8,800 each.
BMW
BMW has announced that the company will expand its plant in Spartanburg County with a $1 billion investment, which is expected to create 800 new jobs. The expansion will increase production capacity from 350,000 units to 450,000 units annually, making the Spartanburg facility the highest-capacity plant in the BMW global system by the end of 2016.
"BMW's decision to locate in South Carolina was a game-changer 20 years ago, and today's commitment of another $1 billion investment and 800 jobs in Spartanburg County is another game-changing moment," says South Carolina Governor Nikki Haley. "This is a real testament to our strong business environment and skilled workforce and we couldn't be more excited to see BMW continuing to grow and invest in our state for many years to come."
This will be BMW's fifth major expansion of the Spartanburg facility since 1992. The expansion adds a fifth vehicle platform — the X7 — to a facility already producing the X3, X4, X5 and X6 models. Read more here.
GM
General Motors announced two more recalls, bringing the number of cars, trucks and SUVs the automaker has called back for repairs in the past month to 4.8 million.
Late on Friday night, GM announced it would recall 490,000 late-model pickup trucks and SUVs because transmission oil cooling lines weren't secured properly in their fittings. Transmission oil can leak from a fitting and hit hot surfaces, causing fires, the company said in a statement. GM said it knows of three fires and no injuries.
Also on Friday night, GM announced the recall of 172,000 Chevrolet Cruze compact cars because the right front axle shaft can fracture and separate while being driven. The recall affects cars from the 2013 and 2014 model years equipped with 1.4-liter turbocharged four-cylinder gasoline engines. Read more here.
FCA
Fiat and Chrysler CEO Sergio Marchionne said Monday that the merged company will be able to increase production to more than 6 million cars a year, a level he has long said is the minimum for an automaker to compete in the global market.
Marchionne aims to complete the legal merger of Fiat and Chrysler by the end of 2014 to create Fiat Chrysler Automobiles, the world's seventh-largest automaker, and will outline a new multi-year business plan in Detroit in May.
"By 2018, Fiat will be able to make more than 6 million cars," Marchionne told reporters after Fiatshareholders' meeting in the Italian company's historic headquarters in Turin. "I don't want to give any details of the plan, but we are going in that direction." Read more here.
ROLLS-ROYCE
Nine workers at a Rolls-Royce aircraft-engine assembly plant near the Indianapolis International Airport were injured Friday when a tank of nitric acid exploded and filled the building with a cloud of corrosive vapor, officials said.
None of the workers suffered life-threatening injuries when the 250-gallon tank exploded about 1:30 p.m., Capt. Mike Pruitt of the Wayne Township Fire Department said. The explosion released a vapor cloud that left the workers with burns and breathing problems.
"Their main complaints were that they had inhaled it and they had some acid burns. It's a corrosive acid," he said. Read more here.
---
To read more by Jon Minnick, sign up for our newsletter. You can also follow Manufacturing Business Technology on Twitter @MBTwebsite.