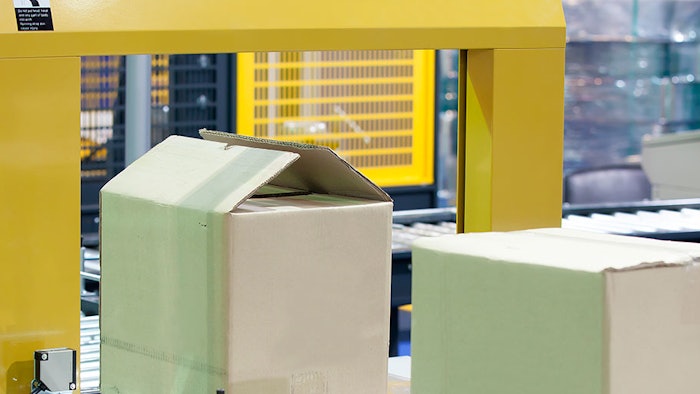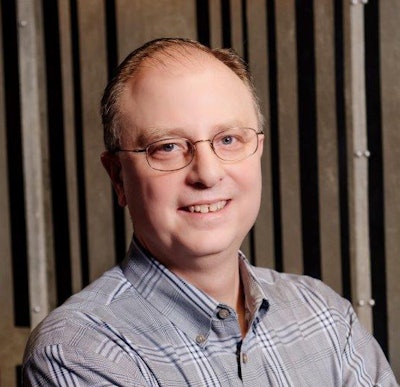 It's an exciting time for radio frequency identification (RFID) technology. With increased standards, lower system costs, enhanced solution reliability and greater adoption rates, RFID is poised for explosive growth in 2016 and beyond. In fact, the RFID market is expected to reach $18.68 billion by 2026, according to a recent report from IDTechEx. And, if RFID continues to follow the trajectory of its predecessor — barcodes — this prediction is highly valid.
Although barcodes were introduced in the 1970s, it wasn't until the 1980s that they became regular fixtures in the retail sector. Yet, it took another decade before the technology solidified and barcodes surged into a wider range of industries — including manufacturing. RFID is showing a similar pattern. Off to a slow start in the 1990s and early 2000s, RFID has since begun to pick up speed, heavily permeating the retail space in recent years. In 2014 alone, retail companies were responsible for the use of 3 billion RFID labels, mostly used for apparel tagging, IDTechEx reports. Now, as did barcodes, RFID technology is ready to take other industries by storm.
As we enter a new era for RFID, here are a few notable trends and technologies that will surely impact manufacturers.
RAIN RFID: The RFID industry has coined a new name for passive, ultra-high frequency (UHF) RFID: RAIN RFID. Promoted by the RAIN RFID Alliance, a global organization, RAIN RFID is catching on — although the technology behind it remains the same. RAIN RFID has proven highly effective in the retail space, as it is used for item-level tagging and in-store inventory management. But, with the greater volume of chips available and higher number of chip-antennae combinations, RAIN RFID can be just as impactful for manufacturers. For example, an automotive manufacturer may use RAIN RFID to track returnable containers or bins, without the need for time-consuming human intervention or error-prone line-of-sight activities.
Low-energy Bluetooth Tags: As opposed to RAIN RFID tags which require a powered reader to reflect/transmit its signal, active or Wi-Fi-enabled RFID tags contain their own power source. While their read ranges are higher, active RFID tags are more costly than RAIN RFID tags. In a time when enterprises are looking to cut costs, there is now another option: low-energy Bluetooth tags. Used in place of active/Wi-Fi-enabled RFID tags, these tags are less expensive than active tags, have a worldwide standard, and are easy to deploy, as many users already rely on Bluetooth-enabled devices within their enterprises, like smartphones.
Hybrid RFID systems: Systems that utilize both active RFID (for tracking high-value, large items in real time) and RAIN RFID (for tracking large-volume, low-cost items), are becoming more common, especially in the industrial and manufacturing spaces. In many of these cases, low-energy Bluetooth tags are taking the place of active tags, making the systems even more affordable by using existing infrastructure. Consider the following example: a manufacturer recently wanted to track large, metal cages containing inventory within a 25,000 square-foot facility. The company could have introduced Wi-Fi-enabled RFID tags — an expensive option that required new wiring and several access points. Instead, the manufacturer put low-energy Bluetooth tags in each of these cages and mounted a single reader — a "Cloud Node" — to a post in the center of the warehouse. Now, the company is continually monitoring the cages as they move throughout the facility without the need for an infrastructure overhaul or expensive tags.
Use of Memory Space: RFID tags now have the space to store information beyond a simple identifier. More manufacturers are taking advantage of this, utilizing tags as a notepad or flash drive. For instance, users can store production data and other product-specific information. In the aerospace industry, manufacturers are storing maintenance records in their RFID tags. As units are serviced, the tag is read, and then updated with the latest information. This creates an accurate audit trail throughout the units' lifecycle. Plus, there is no need to upload the information to a database in order to retrieve it.
Pre-printed Tags: The technology exists to print and encode RFID labels on demand. But, instead of printing their own labels, many manufacturers are purchasing pre-printed/pre-encoded labels. This approach is not only cost effective, but frees up personnel from monitoring and managing printers onsite. What happens if the printer jams or needs calibration? It's no longer the manufacturer's issue. Rather, the company can simply place a new order for hundreds or even thousands of new tags. Moving forward, pre-printed and pre-encoded labels will become more common, especially as users grow more comfortable with the process.
Although barcodes will remain relevant for years, RFID will continue to become more widely used, as manufacturers are finding new, cost-justifiable applications. However, the goal of deploying RFID remains the same — to improve data collection and gain visibility into that data in order to drive greater efficiency, accuracy, and connectivity.
Tom O'Boyle is Director of RFID at Barcoding, Inc.