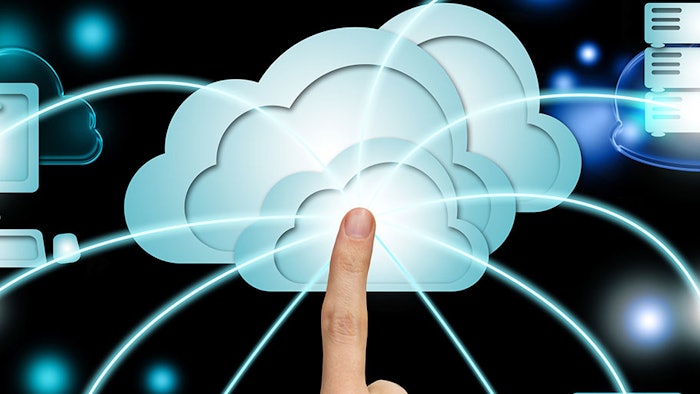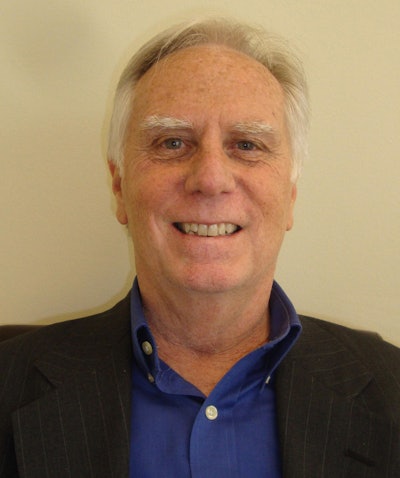 Conventional wisdom holds that as technology advances, the world gets smaller. For manufacturers, this has never been truer than it is now, thanks to the cloud. Manufacturing firms are moving to cloud-based ERP systems to access large amounts of critical data in real time anywhere along their supply chains, scale operations up or down as needed, all at reduced costs. But this is not the whole story. The ability to store and access critical data in the cloud is enabling new technologies that promise to transform manufacturing even more, and in the process allow firms of all sizes to access even more of the global economy.
Cloud ERP
The increased competition inherent in our global economy has forced manufacturers to become more agile and find fresh revenue streams, all while reducing costs. To compete globally, all firms must increase their speed, accuracy and productivity to remain profitable.
Before the cloud, small manufacturers were at a distinct disadvantage, lacking the financial and technology resources to compete in global markets. Many large manufacturers who already had a global presence invested heavily in on-premise ERP systems over the years in an effort to leverage data into business intelligence. Unfortunately, those legacy systems proved insufficient to the global challenges because of high operating costs, frequent customization, outdated hardware, limited functionality and limited access to data.
Along came cloud computing, with its access to data and applications over the Internet in real time. Cloud-based ERP systems offer many advantages to manufacturing firms, including increased data storage, real-time data access, scalability, and reduced costs.
The ability to store large amounts of critical data in the cloud gives manufacturers access to resources that previously had to be stored locally and accessed manually. The cloud lets these firms access all that big data in real-time anywhere in the supply chain, from the shop floor to the distribution warehouse, allowing every department to react instantly to the changing needs of the business. Firms can fill orders faster, respond to changing customer habits more quickly and manage inventory more efficiently. This improved efficiency helps firms bring new products to market faster. Scalability is important because it allows cloud-based ERP systems to deliver only as much storage and power as needed to meet changing workloads. Finally, all of these advantages of the cloud lead to the reduction of costs. Manufacturers are spending less on infrastructure, maintenance, and lifecycle costs by as much 54 percent, thanks to cloud ERP.
The popularity of the cloud has given rise to variations on the theme. There are both 100 percent cloud-based ERP systems, residing in extendable environments such as Salesforce, and hybrid ERP systems, which allow companies to leverage their prior investment in legacy ERP with additional cloud-based applications.
New Technologies and the Cloud
We've seen how manufacturing has been transformed by cloud computing. However, the cloud itself is being transformed as it integrates into other new technologies, including mobile devices, the Internet of Things and soon, wearable devices. We're witnessing nothing short of a technology revolution, making the world smaller for manufacturers of all sizes, enabling more dynamic responses to the demands of the global economy and ultimately, increasing profits.
The need to compete successfully on a global scale has led firms to ask several critical questions:
How do we access both structured and unstructured data from a variety of sources?
How do we gain business intelligence from all that data?
How do we make that intelligence available to everybody in the supply chain in real time?
Can we make better use of that intelligence by connecting people and data to machines and other systems?
The development of the cloud is not only helping to answer these questions but is also helping to drive three exciting innovations: mobile technology, the Internet of Things and wearable devices. All of these technologies depend on the ability to access data stored in the cloud and turn it into business intelligence. These integrated technologies provide the answers to the critical questions listed above.
Mobile Technology
Cloud-based ERP integrated with mobile technology gives manufacturers instant access to data from around the world on any mobile device. Mobile technology lets managers and employees access critical data in real-time over a cell phone or tablet and collaborate with each other from any location.  The collaboration enabled by mobile technology was impossible in the past. Every department, from the shop floor to inventory control and distribution, benefits from greater mobility. Shop floor workers can identify potential issues before they become problems. Employees can connect to their ERP system on their mobile phones and tablets from any location to access the data they need when they need it. Inventory tracking and shipping becomes faster. Managers and executives can instantly view the performance of an entire operation and communicate with their supply chain.
A study from The Aberdeen Group found that companies who have already implemented some kind of mobile software into their operations realized a 44 percent increase in efficiency. Manufacturing firms clearly want to enjoy those same benefits. According to a recent survey by Tech Target, 40 percent of manufacturers plan to use mobile devices for their businesses
Internet of Things
The Internet of Things (IoT) is no longer a buzzword. This latest innovation is transforming products that used to be made up of just physical parts into complex, interconnected systems combining hardware, software, microprocessors, sensors and data storage. These "smart" products are the result of a series of improvements in device miniaturization, processing power and wireless connectivity and connect via the Internet.
The Internet of Things allows the machines themselves to tell the company when it needs maintenance and service. This accelerates innovation on the shop floor because it accelerates processes that used to take a long time.
The IoT also allow manufacturers to control their machines remotely and connect them to their supply chain and the rest of their operations. For example, a machine can be prepared remotely to support just-in-time manufacturing of a product, thereby eliminating costly delays that can occur between the start of manufacturing and delivery.
Industry analysts are seeing a future influenced by widespread adoption of the IoT. Some experts predict that by 2025, 50 billion devices and things will be connected to each other. Others believe that the power the IoT is not only based on manufacturing efficiency but in the ability to create smart devices across the entire supply chain that can automatically sense, predict, and respond.
Where do these smart devices get their data? They get it from the cloud, of course. Cloud ERP software can provide data about a part or parts that must be manufactured into a machine, resulting in automated production. Supplies and materials can be reordered automatically based on inventories and orders. The integration of the cloud and the IoT moves manufacturing closer to a fully automated shop floor.
Wearable Devices
The forward march of technology innovation continues. Connected, wearable devices may be the next big advance that builds on the cloud. There is a lot of excitement about this, especially in manufacturing. Google Glass is a natural forerunner. For example, think of the shop floor worker accessing critical data from the cloud in a pair of eyeglasses. Glass technology could also serve as potential replacement for old, expensive bar code readers and scanners.
Wearable devices could affect everything from new hire training to worker safety.
Wearables could eliminate the time and expense of training new line workers on software, doing the logging in and data entry for the workers. The wearable device is also a smart device that collects data and sends it to your computers and cloud-based software applications, freeing the worker from having to enter the information on a physical computer and making him a lot more productive.
Wearables can also make workplaces much safer. Imagine that a company's warehouse employees are all equipped with wearable devices. A forklift driver has a blind spot and doesn't see another worker in his path. The driver's wearable device triggers an alarm code that automatically slows or stops the forklift.
The integration of cloud ERP and wearable technology is the difference maker here. Equipment operators and other workers on the shop floorwill access the live data and transactions through their wearable devices, and the cloud ERP applications will turn this information into actionable intelligence for managers who will be able to make on-the-spot decisions. Once again, efficiency and productivity go up while costs go down.
Cloud Solutions for Manufacturers
When these incredible advances in technology are integrated with cloud-based ERP systems, the benefits to manufacturers are magnified. With global markets and supply chains and rapidly-changing consumer demands, manufacturers realize that they need an ERP solution that accommodates any workflow, implements social collaboration, and perhaps most important, integrates with new technologies.
What they need is a cloud ERP solution that represents every step in the manufacturing process that increases efficiencies, controls costs and ultimately increases revenue. Manufacturing firms want cloud ERP applications for sales order management, purchase order management, production engineering, inventory management, lot and serial control, scheduling and capacity planning, and shop floor control. They want a system designed to support multiple companies, multiple divisions and multiple sites. Additionally, cloud ERP systems that have manufacturing cost control and project control modules give companies finer control over costs.
Many industries, including manufacturing, also want a platform that enables their cloud ERP software to be easily integrated with other cloud-based apps. One example of a widely used platform is Salesforce. A cloud ERP solution that is designed for the Salesforce platform can integrate with other, wholly separate apps built on the Salesforce platform.
Manufacturing firms, having already been confronted with changes from a globalized economy, must now find a way to leverage these new technologies to remain competitive and profitable. They need to be able to store and access critical data and transform that data into business intelligence at every step of the supply chain. They need both control and flexibility. They need cloud ERP software that gives them tools they need to meet the challenges of an increasingly smaller world.
Pat Garrehy is the Founder, President and CEO for Rootstock Software.