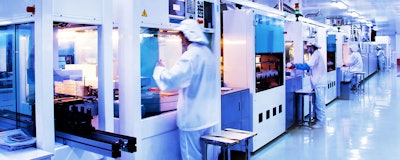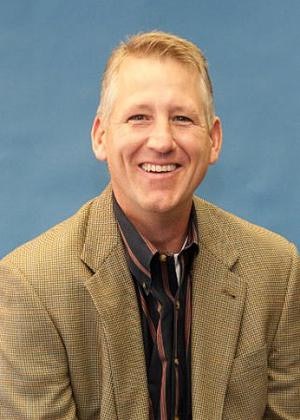 Manufacturers today are faced with numerous complex decisions concerning IT investments. Pressures to improve performance are escalating, yet clear strategies remain elusive. Excessive hype around disruptive technologies often leads to decision paralysis. Cautious manufacturers are shying away from early adoption of some advanced digital enterprise technologies. Delay, however, is dangerous in today's highly competitive environment.
Economic climate
Manufacturers today hear numerous mixed messages about the state of the economy and the market landscape. Volatility seems to be the only constant. On one hand, the growing middle class adds tremendous growth opportunities. Kiplinger reports that the global middle class, about 1.8 billion strong now, will reach 5 billion consumers by 2030. These new consumers will impact demand for products. Ernst and Young predicts the demand from the new global middle class to grow from today's $21 trillion to $56 trillion by 2030.
At the same time, economists, like Jared Bernstein, point to "productivity doldrums" and a slowing of output in US manufacturing. During 1950-2007, manufacturers saw average annual gains of 2.2 percent. Today, productivity gain is less than 1 percent, Bernstein says in the Washington Post.
Such contradictory data can be confusing, causing manufacturers to hesitate over extensive IT investments. With memories of the Great Recession and widespread plant closings still fresh in their mind, some manufacturers are opting for extreme caution, preferring to build their capital reserves. Forbes reports that at the end of 2014, U.S. non-financial companies held a staggering $1.73 trillion in cash, up 4 percent from the previous year. Forbes also reports that when US companies do decide to make major investments it is often to buy competing or complementary companies. Acquisition spending rose 20 percent in the last year, reaching $322 billion. This type of capital spending can make it difficult for a manufacturer to also make extensive IT system investments.
The promise
In contrast to the muddy nature of today's economic indicators, the potential benefits of disruptive technologies are refreshingly clear. Advances in ERP capabilities and shop floor functionality allow manufacturers to achieve higher levels of performance, few analysts would dispute. That's just the beginning, though. Today's manufacturing revolution is the result of the high profile, game-changing technologies, like cloud computing, 3D printing, Big Data and the Internet of Things. These are the innovations that are promising bright new horizons for manufacturers.
The projections are astounding. In fact, the numbers being bandied about are so staggering, they may be difficult to grasp — or believe. For example, McKinsey predicts that the digitization of organizations in the form of online talent platforms, big data analytics, and the Internet of Things could add up to $2.2 trillion to annual GDP by 2025. Some of the most staggering predictions are related to the Internet of Things as industry observers and hands-on players alike attempt to define the far-reaching impact on consumers, the supply chain, maintenance contractors, sensor providers, and manufacturers.
Cisco, one of the key advocate-investors says that the worldwide economic impact of IoT technologies will reach $19 trillion in by 2020, with 50 billion objects being connected. Yet, today, proof-of-concept adoptions are still limited. IoT initiatives are not "off the shelf" solutions you simply plug in and start enjoying. A comprehensive strategy is required in order to fully leverage of the potential. IDC recently published a report, "Business Decision Making in the Factory of the Future" which discusses influencing factors affecting a manufacturer's IT investments in "foundational technologies" such as Low Cost Sensors, Machine-Learning and Complex Event Processing, Data Historians, Manufacturing Intelligence and Collaboration Tools. IDC says 15 percent of manufacturers surveyed are currently putting their strategy together. By 2020, that number will be more than 65 percent, IDC says.
To adopt or delay?
Many technologies that were considered disruptive only a few years ago have already received substantial traction and are largely considered "must have" capabilities. Mobility, for example, has moved from the "nice to have" category to a standard way manufacturers connect with colleagues, collaborate with partners, and gain access to critical data, anytime, anywhere. The IDC report says 74 percent of manufacturers are using mobility solutions today, with that figure expected to reach 98 percent by 2020.
IDC identifies Big Data as another technology that has moved closer to the "fully embraced" classification. Currently 41 percent of manufacturers surveyed said they were taking advantage of Big Data, and another 49 percent have plans to be actively using Big Data technology by 2020, bringing the total to 90 percent adoption rate. Ease-of-adoption and dramatic improvement to convenience and workforce productivity have likely added to the high acceptance rates. Plus, today's millennial workforce demands the use of consumer-like tools in the work environment. Mobile solutions, collaborative technologies, and highly intuitive user interfaces are also on the millennial worker's list of expectations.  
Cloud deployment is another technology that is quickly gaining traction among manufacturers. The early resistance to cloud solutions for critical applications is steadily eroding. IDC says 52 percent of surveyed manufacturers are already seeing major impact from cloud technologies. Another 40 percent anticipate seeing major impact in the next five years, bringing the total to 92 percent by 2020. Cloud deployment brings clear benefits, from speeding implementation to eliminating the need to invest in servers and ongoing IT maintenance. The agility that cloud offers, plus the "always-modern" advantage, makes cloud deployment a no-brainer for many front-of-the-pack manufacturers.
Get serious or go home
In order to remain relevant in today's highly competitive landscape, manufacturers must step up their game. Being a late adopter of technology solutions can cause serious disadvantages, leading to loss of market share and profitability. Supply chain partners, contractors, fabricators and suppliers all tend to gravitate to companies that are easy to do business with and who enjoy the conveniences of modern solutions. Manufacturers who resist or delay can be quickly labelled as out of sync with the times. If you haven't already, now is the time to audit your technology adoption and make sure you are on the front line of adoption.
Larry Korak is Industry & Solution Strategy Director at Infor.