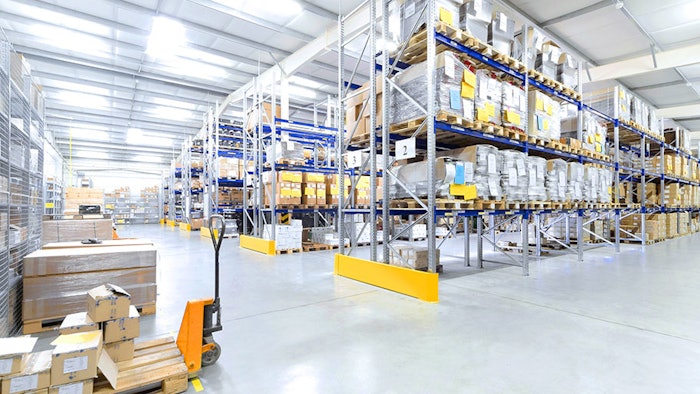 Manufacturing prevails as a vital force in the global economy for both advanced and developing countries. But its role is transforming dramatically, driven by a digital revolution that triggers a continual parade of innovations in materials, processes and capabilities. Think artificial intelligence, robotics, 3D printers, sensors and advanced analytics.
The opportunities sparked by this digital upheaval are triggering fresh opportunities for industrial leaders. It also has created major challenges. For instance, manufacturers and their workforces find it especially difficult to keep up with the avalanche of new technologies and providers that can deliver next-gen advances to their business operations, product design, supply chains and workforce development to help prepare for tomorrow's jobs.
Alongside this uptick, workforce training in many industries hasn't evolved quickly enough and many manufacturers don't yet grasp what digital production can achieve and how. At McKinsey, we're working to help business leaders better understand how to recognize the full potential of these transformational technologies. We've created a system of factories of tomorrow — called Digital Capability Centers, or DCCs — where business leaders and their employees can gain hands-on training.
In brief, digital manufacturing connects the shop floor directly to essential data gathering by employing analytics to identify insights in real time. These insights enhance decision-making, especially as it applies to automating processes. We use integrated, computer-based systems that encompass multitude of technologies — from artificial intelligence and machine learning, to three-dimensional visualization and simulation, to augmented reality and collaborative tools.
A DCC is a true experiential learning environment, comprising a machining center, assembly cell, warehouse and space for eight operators to manufacture a fully functioning product. Trainees participate in a small-scale assembly line that, in stages, transforms from a lean, nondigitized state into a higher-performing, digitally-driven environment that includes advanced analytics, augmented reality and digital assistance for operators.
How The Factory Of The Future Got Its Start
The concept of these modern factories emerged a decade ago to help companies use lean manufacturing to unleash productivity gains exceeding 30 percent. At the time, available talent emerged as a major transformational challenge. So, we built our first model factory — what we called a Manufacturing Capability Center, or MCC — at the Technological University in Darmstadt, Germany. It focused on advanced technologies and manufacturing concepts, and it included a digital manufacturing component. As digital manufacturing is the future, our DCCs concentrate on that transformation.
Our model factories are proving to be effective learning environments. They are built on adult learning principles of learning by doing. They benefit trainees in many ways. Participants can follow their own learning path. They get to use the latest innovations that include prototypes and production technologies and processes. They also can share ideas with one another, which leads to fresh manufacturing insights.
Outcomes prove significant. At our Darmstadt model factory, participants after three months recalled seven times more material compared to that from traditional learning methods such as written material or presentations. The experiences there attracted several large companies' leadership teams to visit, repurpose the concept and develop their own corporate model factories. Today, digital manufacturing is leading to an even stronger impact on our factories' outcomes.
It didn't take long to grasp the effectiveness of the training at these future factories, so we established a global network — now with 12 Capability Centers and five Digital Capability Centers. The North American center in Chicago is the newest DCC, joining others in China, Germany, Italy and Singapore.
Still, like the challenge faced earlier with lean manufacturing, the capabilities of workers today present a major roadblock to scaling and accelerating adoption of new digital technologies. These challenges encompass technical skills, workplace culture, and changing mindsets and behaviors. For example, employees used to operating a factory floor based on their experience and instincts can't be expected to quickly accept new methods and systems based on data and analysis that now define digital production.
Our DCCs are helping manufacturers and their workforces solve these tough challenges around transformative technological change and recognize the benefits they and their workers can gain from digital technology advances. In 2016 alone, our MCCs and DCCs trained more than 15,000 business leaders and workers.
Digital Output Promises Productivity Gains
Based on several studies and surveys by McKinsey and others — including a recent survey of nearly 1,000 Canadian manufacturers — advances in digitally-enabled production create the potential for productivity improvements via gains in agility, mass customization, time-to-market, value-added services and business model innovations. By 2025, our McKinsey Global Institute estimates, such advancements are expected to impact factories positively by $3.7 trillion (USD).
Our newest DCC in Chicago, which opened June 1, is housed in the Digital Manufacturing and Design Innovation Institute (DMDII). It offers experiential capability-building workshops and digital showcases for manufacturing leaders from companies of all sizes. Through these digital initiatives, leaders eventually will be able to explore more than 25 themes related to digital manufacturing – including wide array of applications of artificial intelligence and machine learning, digital performance management, digital operator assistance and augmented reality.
The Chicago center is highly flexible and showcases various stages of digital maturity and productivity. Trainings happen on the shop floor. At experiential workshops, sessions led by our instructors build awareness of digital manufacturing and equip participants with skills required to undertake digital transformation within their organizations. We also have plans to add collaborative robots, or cobots, and artificial intelligence to the space.
McKinsey built the North American DCC in Chicago because it is the crossroads of America's manufacturing base. In Chicago, it draws from a vibrant network of digital manufacturing experts and practitioners that number over 300 from industry, academic and government groups. It also benefits from the DMDII's cutting-edge facilities. They include a 94,000-square foot collaboration studio and manufacturing floor with a real-world factory for experimentation, research and development.
A variety of partners are involved with the DCCs. Microsoft, for example, provides its Azure Internet of Things platform and advanced analytics capabilities, such as artificial intelligence and machine learning, as well as its Hololens, a holographic computer built into a headset, for handling maintenance with remote support. Tulip Interfaces created a technology ecosystem that delivers digital operator assistance, analytics and feedback across the assembly line. In all, roughly 40 technology providers and startups help ensure that we continually work with the latest state-of-the-art technologies and thinking.
With the new North American DCC, McKinsey expects to propel the next generation of small and mid-size companies to grow and innovate within this digital manufacturing revolution.
A Future That Works
Artificial intelligence, digital production and automation promise to radically change the daily work activities for manufacturers and their workforces. Workers, though, will continue to be critical to their companies' manufacturing production and productivity gains. In fact, job growth is expected to expand, driven by affordable mass-customized products, value-added services and faster innovation cycles. Jobs lost through automation will be replaced by higher-skilled and better paying jobs that also are safer.
However, manufacturing leaders and workers must work together with technology to recognize digital production's full potential. That's essential because with digital manufacturing, no one can do it alone. Invariably, it involves whole sets of technology that no single player controls. As such, collegiality and partnerships are vital. Manufacturers and their workforces are on the right path to a fundamental transformation of how they produce in the future. Working together, this dynamic digital revolution will succeed.
Mehdi Miremadi is a McKinsey & Company partner based in Chicago.