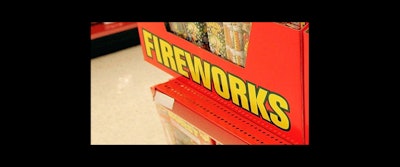 MEXICO CITY (AP) — An explosion at a building apparently used as a fireworks factory killed at least three people in a township just north of Mexico City.
Local media quoted Mexico State Gov. Eruviel Avila as saying a total of three people were killed and two injured in Monday's blast. The state civil defense office did not answer calls seeking to confirm that version.
The explosion happened in the township of Tultepec. The area is known for producing fireworks and has been the site of accidents in the past.
It was unclear whether the workshop had the appropriate permits.