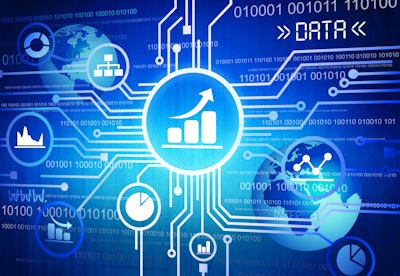 This article originally appeared in the January/February edition of IMPO Magazine. To view the digital version, click here.
The U.S. Bureau of Labor Statistics' most recent numbers show that manufacturing sector labor productivity increased 4.9 percent in the third quarter of 2015, the largest gain in four years. While those numbers are encouraging for manufacturers, there is plenty of room for more growth. Digital technologies are changing the industry dramatically, bringing on the next wave of the Industrial Revolution. From advanced analytics to Internet of Things (IoT) technologies to cloud-based applications, manufacturers now have the opportunity to make their plant floor processes and operations more productive and competitive than ever before.
There is just one catch: Many of these businesses are not fully prepared to embrace digital technologies.
Why? For businesses in many industries, grappling with legacy systems — technologies, processes and even people — can derail progress. Many companies often do not have the necessary sophisticated change management capability to transform effectively. The challenge is not only frustrating — it is costly. Of the $593 billion that companies spend annually on digital projects, almost $400 billion is wasted, according to recent data from the Genpact Research Institute.
Research from Everest Group shows the challenges that manufacturers in particular face. These companies show a preference for global in-house captive centers (GICs) for business process delivery. Most GICs can deliver when it comes to cost reduction and reliable service delivery, Everest Group found, but few have made progress beyond those basic goals. With IoT and digital technologies providing new opportunities, manufacturers must determine whether their operating model can achieve bigger-picture business objectives such as revenue growth and customer experience.
Reaching the Next Level
To maximize productivity and succeed in a more comprehensive way, these GICs must streamline their back-office operation — such as human resources, fi nance and accounting, master data management, reverse logistics, asset optimization and engineering — and more aggressively assimilate digital technologies and analytical capabilities.
Take, for example, the integration of IoT hardware into plant floor processes. First-generation applications of this technology, such as smart sensors and intelligent devices within products, are becoming more widespread. This technology can have a significant impact on maintenance optimization and downtime reduction because it enables machine learning, making machines "smarter" based on their own environment. Yet while this technology will have a prominent role in factories in the future, manufacturers have not yet embraced it in a meaningful way.
Simply implementing IoT technologies is not enough. After all, gathering millions of data points from factory processes will amount to nothing if businesses cannot make sense of the data. To do that, they need to rely on a dedicated team of data scientists that can uncover insights using advanced algorithms. By assigning resources not just to gathering data but also to interpreting it, manufacturers can make information more relevant and actionable, both in managing daily operations and improving long-term capabilities.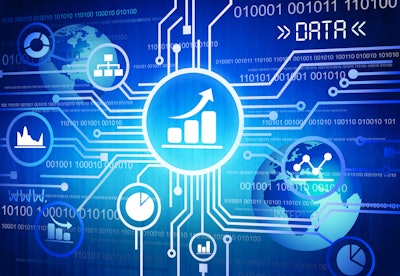 The Stumbling Blocks — And Lean Digital Solution
What is preventing established manufacturing companies from making the most of digital technologies and analytics? Many legacy practices get in the way, but three critical concerns also stand out: not fully understanding end-to-end process flows or intersections between multi-function processes, focusing only on cost and day-to-day delivery instead of pursuing analytics- and innovation-led experimentation, and using traditional "waterfall" methods that do not allow a rapid response to changes in an operating environment.
Enter Lean practices. Lean has proven itself in complex manufacturing environments and service delivery organizations. It is effective because it simplifi es and reduces the scope of work by focusing teams across functions on what really matters to achieve a common set of goals. Lean can help organizations address the challenges that legacy processes and technologies present, creating an environment that promotes not just cost-efficiency and reliability, but also innovation.
The manufacturing industry is no stranger to Lean principles, of course, though Lean on its own is no longer enough. Instead, businesses must embrace Lean processes with a design-thinking approach that keeps digital technologies in mind. To achieve effective and lasting transformation, companies must tightly align data, insights and actions instead of relying on incremental process improvement or the wholesale "rip-and-replace" of systems. A Lean Digital approach enables businesses to complement existing systems of records with process-centric software-as-a-solution options to maximize return on investment.
How? A Lean Digital approach proves invaluable at three levels when planning a digitally powered transformation:
It spots the unnecessary in the design phase. Lean identifies complexity before the beginning of digitization — an investment that pays off many times over. It singles out unnecessary process steps that will not add client or overall business value.
It simplifies the building phase and keeps it iterative. Lean practices support a simpler transformation that seamlessly displaces fewer legacy technologies, people and processes, or eliminates them altogether. This helps companies move faster and with fewer risks of surprises.
It optimizes existing systems and operations. Applying the Lean Digital approach to managing infrastructure and legacy technology makes enterprise operations more cost effective and agile. It also helps release resources for investments for the future instead of locking them into maintenance.
For manufacturers today, the challenge is determining how to harness digital technology's power to adapt and compete. By embracing Lean with digital in mind, these businesses can increase productivity by simplifying complex processes through the front, middle and back office. They can execute faster and more accurately, and adapt over time. The result: a faster digital transformation with scalable and cost-effective business process platforms tied to enterprise-wide results.
David Petrucci is VP Business Development, Manufacturing Analytics at Genpact.