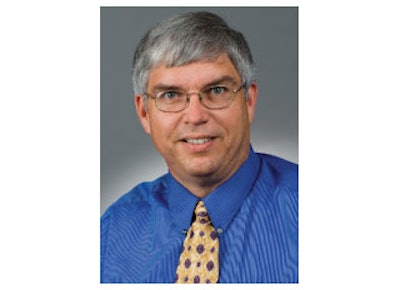 This article originally ran in the June 2013 issue of Food Manufacturing.
Interview with Ron Puvak, Director of Business Development and Marketing, Plastic Technologies, Inc.
Food manufacturers seeking sustainable packaging options often face a tough challenge: finding an eco-friendly solution that does not negatively impact shelf life. Ron Puvak of Plastic Technologies, Inc. (PTI) spoke with Food Manufacturing about how manufacturers can find sustainable packaging solutions, without compromising shelf life.
Q: What are some of the latest packaging trends you have seen recently, especially when it comes to food and beverage products?
A: It is all about me. We are becoming a society that expects customization down to the individual level. From the coffee we make at home to the liquid water enhancers, we all want it our way. Packaging needs to be nimble and fast to respond to these changing needs.
We also see the continued need for improved functionality — easy to-open, feels good in the hand (not too lightweight) and clearly identifies the brand. Unique shapes, colors and designs are important package attributes due to limited shelf space allocated to new products.
On the materials side, we are seeing more packages made from renewable resources, including biopolymers. Additionally, packaging is being used to help position new nutritional-based refreshment product categories.
Q: Sustainability and environmental concerns are still top-of-mind for many manufacturers. What challenges do food processors face when trying to select eco-friendly packaging?
A: Impact to the recycling stream is an important issue. In the United States, we have established respectable return/recovery rates for most of the major packaging materials. We can and will improve these rates, but we cannot introduce new materials into this stream without being cautious. New materials must integrate into these established recovery or reuse streams. If that isn't possible, manufacturers then have to setup their own recovery processes. That is a pretty big challenge. As an example, much of the biopolymer development is being directed to finding solutions which enable current recycling stream compatibility.
Q: Are there effective ways for manufacturers to reduce the amount of packaging they use, without compromising the integrity of their packaging?
A: Yes. It starts with integrated design and realistic specifications. If you really want to achieve efficiencies and reduction without performance compromise, all package development inputs — from materials to industrial/product design — have to be in sync. We also need to look hard at product performance requirements. Often we just translate specifications from one product to another without real data to support it. For example, do we really need a 12-month shelf life? Is our distribution system really that rough? Knowing the product requirements will be the only sure way to provide real packaging source reduction.
Q: Shelf life is an important consideration taken into account as processors select their product packaging. How can packaging choice impact the length of a product's shelf life?
A: Barrier solutions to assist packaging have multiplied tenfold over the last several years. There is a barrier solution to match almost any requirement today. However, with so many choices, the decision on which one is right and most cost effective gets very difficult. So the industry has begun to embrace computer modeling as the first phase of any decision on what barrier solution will work best for their specific needs. Modeling will pare down the vast number of offerings to the best one or two options. From that data, the confidence level of package prototypes for physical testing validation is enhanced and reduces both time and cost.
In fact, parallel package design efforts can be initiated during the testing phase since the confidence in the barrier solution is so high. Modeling allows the compatibility of materials, product processing, as well as storage and distribution, to be factored into meeting the required shelf life performance.
Q: PTI has developed a smart phone app that helps users detect the oxygen permeation level of their packaging. How does this app work, and how can it help manufacturers improve shelf life?
A: The PackLifeO2 app is based on the M-Rule® model. It is designed as a "back of envelope" calculator for specific materials and combinations. While it's not an absolute decision making tool, it does give users confirmation that they are headed in the right direction.
The app contains five input sections — material, layers, concentration, conditions and results —designed help the user quickly input data and obtain oxygen permeation results for their specific container. The first screen asks the user to identify the packaging dimensions (surface area and capacity). Next, variables for material and thickness are entered. (Up to three layers can be used for the calculation.) The user selects the material options from a pull down menu. These include polyethylene therephthalate, low-density polyethylene, polypropylene, polycarbonate and nylon 6. (The selections default to predetermined crystalinities which may or may not be representative of what is being used in the specific structure being evaluated.) Each layer's thickness in centimeters is also input.
The next screen asks for input of initial internal and external oxygen concentration at weight per volume parts per million. This is followed by temperature (relative humidity is preset at 50 percent) and time (number of days) over which the oxygen permeation should be calculated. With those inputs in place, the user clicks on "graph" to pull up the next screen which displays what happens to the parts per million of internal oxygen as the package is virtually subjected to the predetermined test period. There is also a follow-up screen which displays a summary.
The PackLifeO2 calculator is an ideal first phase tool for packaging professionals, plastic processors, resin producers, lab techs, plant production, equipment manufacturers and others involved in the package selection process.
Ron Puvak can be reached at r.puvak@plastictechnologies.com or (419) 725-5613. Plastic Technologies, Inc. (PTI) is recognized worldwide as the preferred source for preform and package design, package development, rapid prototyping, pre-production prototyping, and material evaluation engineering for the plastic packaging industry. For more information, visit www.plastictechnologies.com.