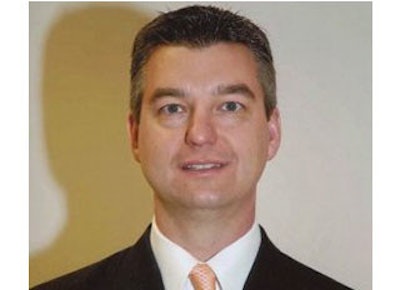 International demand for consumer goods has opened new markets for manufacturers in all industries. Rapid growth of the global middle class, relentless urbanization, and the globalization of western corporate culture has led to near unlimited consumer demand for branded manufacturing. The potential for consumer product growth is exceptional, but the opportunity is strongest for those vendors who not only have the right products, but the right strategies, partners and technologies to take full advantage of mounting market demand.  
In this era where vast resources and heavy advertising play increasingly critical roles in generating a competitive advantage, creating a level playing field on the store shelf, at the point of sale, can make all the difference to a small or local brand. Big consumer brands can afford to be flashy. They have massive marketing budgets and widespread brand recognition. People know their taglines, whistle their theme songs and can identify their logos before even setting foot on the shop floor. 
Yet in this age of marketing overload, the only thing a customer sees at the point of sale is the product's packaging. This final moment before the decision is arguably the most important one in the sales timeline, and having the right tools to influence the consumer is essential. With the right approach and appearance, any competing mass market or independent brand can stand up to their industry stalwart and build their reputation from the ground up.
Globally, packaging is an $800 billion industry, and growing faster than the overall global economy, to the tune of nearly a $1 trillion value by 2018. Food & beverage, clothing, cosmetics, pharmaceuticals, electronics, sports equipment, pet care and toys are all industries that will be expanding further into new markets, driven by new demand, and supplied by companies with little experience with those consumers.
Choosing the Right Partner
Consumer goods providers need to partner with packaging suppliers who fully understand how labels and packaging establish, enhance, and reinforce the brand, driving engagement and personal identification. These suppliers aren't just printers, they are experts at delivering high-quality, cost-effective products that generate a noticeable return on investment, and have the specialized market and technical knowledge to drive results at the critical point of sale.
Just like advertising in a magazine or on television, if a company isn't targeting the right audience, the investment will fall flat. A singular global packaging strategy might be cheaper to mass-produce, but wholly ineffective at driving demand in disparate consumer regions. This dilemma has brought about a strategy known as "glocalization", making a global commodity or brand hyper-targeted to a local market to maximize its appeal to that population. 
The challenge for printers is to provide a customized option for each market, while maintaining consistency with a product's established brand. For example, Coca Cola red needs to be the exact same whether printed in Kentucky or Lisbon or Mumbai. Printers need to be able to precisely create packaging to brand specifications, and guarantee that it is done correctly every time. Being prepared to print on a variety of packaging surfaces — from cardboard boxes to flexible packaging to plastic labels and more — requires a blend of equipment and software designed to maintain consistency and quality regardless of design. Having the essential technology in place makes this task much simpler, and inspires confidence among manufacturing customers. Securing a working relationship with a printer who has extensive knowledge of the local market as well as the technology to put it to use is a critical step in promoting your brand on the shelf.
Implementing the Right Tools
Glocalized packaging strategy used to be a prohibitively expensive and imperfect endeavor, forcing global brands to stick to a singular generic theme. But as with most industries, technological advancement has changed all that. From the introduction of workflow automation software to the integration of web based technologies, glocalized package printing is now not just an option, but one of the most valuable and cost-effective methods for marketing a product across languages, borders, and seas. 
Developments in workflow automation software have enabled high-quality package printing to become geographically and financially accessible, efficient, and focused. Modern workflow automation software increases efficiencies and speed cycle times with exceptional automation, integration, processing and editing tools. It integrates and automates the entire package process, providing a range of modular solutions that suit multiple business requirements and the latest design applications. These systems streamline throughput, processes and load balancing from file to press with complete visibility, controlling operations, quality, costs and resources from a central interface that is accessible worldwide.
Of particular importance for promoting global competitiveness and equality of package printing access is the rise of web based technology. These technologies have enabled workflow products like KODAK PRINERGY Workflow and KODAK INSITE Prepress Portal System to work together to support online job submission and remote monitoring of print processes for customers worldwide. This software helps ensure brand integrity in all areas, from color and scale management to on-the-fly customization. The remote aspect of this software has effectively decentralized the process of bidding on new jobs, increasing competition for work and further reducing the costs of high quality, eye catching print jobs. 
Choosing packaging partners who understand these benefits and employ this software can pay large dividends for your brand. The flexibility and knowledge to customize and tailor packaging to a particular market, along with utilizing automation software that maintains consistency and quality is a combination that can have impressive benefits for any company looking to expand or revitalize their brand. Kodak has worked with printers who, after installing PRINERGY Software, experienced a 50 percent reduction in plate production time and first year savings of over $1 million. The savings are passed on to the manufacturers, in turn allowing their marketing budgets, employee salaries, or profit margins to increase. 
When considering a regional or international expansion, there are many things to worry about that go far beyond the world of packaging. Yet as worldwide consumer spending continues to rise, its vitality should not be overlooked; its potential to influence the sale at the point of consumer contact is significant. Pick a packaging partner that will utilize the most efficient technology to supplement their regional knowledge and your own marketing campaigns. They will deliver a high return on investment, and at the very least, you can rest easy knowing your product can hang with the big boys on the shelf. 
Michael Bialko is a Technical Product Manager, Packaging Workflow - Unified Workflow Solutions at Eastman Kodak.