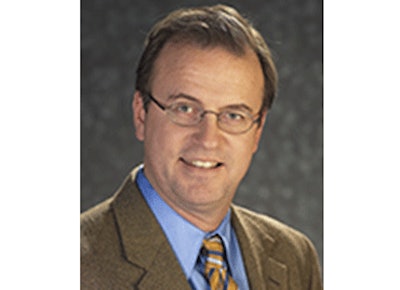 Recently, ORBIS Corporation, a manufacturer of sustainable reusable packaging, unveiled its 5-Step Supply Chain Optimization Process to help improve the flow and management of products throughout the various supply chains. 
Food Manufacturing sat down with Director of Marketing for Food & Beverage Bob Klimko to get the scoop on how ORBIS is partnering with food industry customers and helping evolve their growing needs since the start of the Food Safety Modernization Act, or FSMA. 
Q: What is the 5-Step Supply Chain Optimization Process?
A: ORBIS is really trying to understand the various supply chains and their applications by utilizing a step by step process. In short, the five steps are to analyze, prove, design, implement and evolve. 
In the analyze stage, what we really try to do is understand a given supply chain's key metrics. So, for example: productivity, if there are any food safety issues, inventory control, what the customer's requirements are, etc. We look to weigh those variables on what they specifically are trying to achieve. As part of this step, touch points, pain points and bottlenecks are among the variables examined to help determine how the process can be improved. Essentially, we are going in and really trying to understand what the flow of their goods are and what some opportunities are in supply chain. We might also look at the economic and environmental variables.
The prove stage is where we make some recommendations based on our analysis in step one, followed by further exploration with the client. By trying to prove our proposal, we will look at the integrity of our solution versus the current state to measure against economics. We will estimate what the savings could be from an environmental perspective, but in this stage we are really trying to prove that out. We'll say these are the recommendations, but let's do some trials. We try to make it so that in the real world, this idea will prove out. So, we want to measure against those pre-defined metrics and in areas we had identified in the analyze stage.
Then we go to the design stage. It's here that the proposed solution is built for the specific project. Sometimes we will have products that we have already vetted, and sometimes we will have to modify the products. Design isn't just about the product, it is also about the process. It might be about the production floor, ergonomics or presentation or any automation requirements that we will have to take in to consideration. We ask: what are the food contact requirements, if any? Are there any direct food contacts or not? We are trying to be unbiased in our approach. We are not trying to sell a product, but rather test through what we have learned in the previous stages. By testing the various designs, we start to boil that down. 
When we get to the implementation stage of a reusable packaging project, we find that it is often ignored. So we put packaging engineers onsite to help with the implementation, if it's required. This is essentially a quick and successful transition from current state to a reusable state. What are the stakeholders that are affected during the implementation? We want to make it as seamless as we possibly can, so sometimes that includes us being on site and sometimes it doesn't. But, what we don't want is to ignore it after the product is designed and ready to be executed. 
The final stage is to evolve. In this step we try to understand the nuance of the different requirements in the supply chain and then grasp those and start all over again. For example, hours of service limitation for truck drivers may lead a food service distributor to explore options to manually unload orders at customer locations, which were taking too long with the previous requirements. So, we may go in and propose a solution to palletize delivery as a way to increase the speed of delivery.
It is important to us to work with clients to help optimize some reusable packaging options as the supply chains continue to change. 
Q: How can this process benefit food companies hoping to reuse packaging applications?
A: This kind of goes back to that first step: analyze. We would look at the economics to make sure an idea made sense for a customer. Then we would add the lense of environmental sustainability. Our customers are asking us to quantify the environmental benefits, so we said: Well, we don't do that. We need to go to an expert. So we did. Now we have a model that gives life cycle assessment data on carbon, energy and solid waste. We use end-user data to do this. This is important because we are about quantifying things. We want to make sure that we can give directional quantification as much as we possibly can. We let the data do the talking.
Q: In what ways can the steps be used to promote plant cleanliness?
A: When we get to ways these steps can promote plant cleanliness, we get even more specific. If you are a facility where FSMA applies, then one of the requirements of the act is to create what is called a preventive controls program. That includes very specific elements. It has a hazards analysis and includes parameters, monitoring, preventive controls, verification, etc. So this is why we need a program and a qualified individual to help create it inside your company. Whoever it may be, they have to have gone through the food safety training. The way that our model applies to that requirement is simply to walk through a checklist of the requirements and programs as part of the lense. As a reusable packaging industry, we are trying to figure out how the regulations apply to the industry. We then take it one step further and try to get very specific about how it applies to the elements of FSMA. 
Once we have the requirements thought through for a given application, we can compare against the checklist to help determine what is needed. For example, perhaps a hygienic pallet is required because it becomes a preventive control option for a supply chain's type of requirement. Maybe there is a hazard analysis and we are trying to use that particular pallet to create some preventative control from something that was witnessed during the analyze stage. We would prove that.
Q: FSMA continues to make a huge impact throughout the food industry today. Can you give me an example of how the process could help a supply chain overcome changes?
A: Companies can benefit from the food safety regulations. FSMA was created in 2012 and now that it is 2014, people are starting to get their arms around it, and are starting to look at their packaging options. What this 5-Step process allows a company to do is have multiple lenses to look through to improve their business and comply with certain requirements. So food companies, like any other companies, are trying to improve their economics and their environmental sustainability, and now, on top of all that, trying to comply with the FSMA regulations. So this step by step process allows us to check against three of those very important components of an overall decision of whether or not a switch to reusable packaging is the best plan of action for an application.
We are very excited about this process and for the opportunity to help food companies comply with FSMA. We are always trying to find out what the specifics are around the solution prior to trying to sell something. Our approach and value is just that. We have knowledge about applications and what we have seen in other industries, and we can bring that to the food industry. FSMA and our 5-Step model just gives another way for end users to allow us to help them see what is possible with reusable packaging. 
Interviewed: Bob Klimko, Director of Marketing for Food & Beverage for ORBIS Corporation