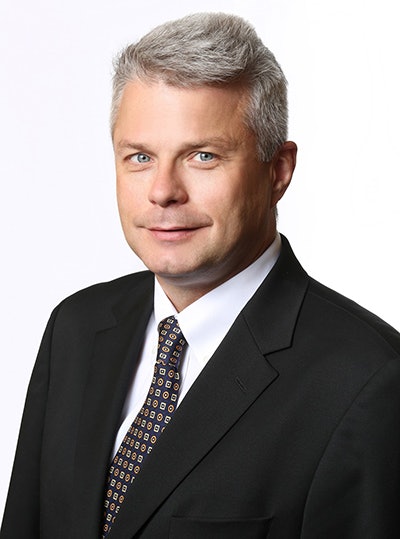 As we look forward to America Recycles Day, we are reminded that we have so much more to do. The Global Footprint Network estimates that we have far exceeded the Earth's capacity to sustain our current levels of consumption in its recent Living Planet Report. While our industry, carton packaging, has been driving substantial efforts to expand carton recycling in the U.S., we need more than recycling to help 'supply' meet 'demand.'
Fortunately, an emergent paradigm that shows great promise is garnering great support among economic influencers — the Circular Economy.
The name is literal, referring to an industrial economy that goes far beyond recycling and which only creates secondary materials from primary ones. The Circular Economy is restorative by intention and based on eliminating material loss. To that end, it employs renewable energy, minimizes or eliminates toxic chemicals and avoids waste through careful design. It looks closely at how we design, make, sell, re-use and recycle products to determine how to secure the maximum value, both in use and at the end of their life.
With this all-encompassing approach, the Circular Economy aims to eradicate waste — not just from manufacturing processes but systematically, throughout the life cycle of products and their components. Consciously designing durable goods to be restorative will keep components and products in longer use, and ensure that biological materials can re-enter the biosphere at the end of their lives.
Can it work? "Towards the Circular Economy," a 2014 report from the World Economic Forum, the Ellen MacArthur Foundation and McKinsey & Company, estimates that shifting to this model could add over $1 trillion a year to the global economy by 2025 and create 100,000 new jobs within the next five years if companies put their energies behind developing circular supply chains and increase the rate of recycling, reuse and remanufacture.
While this sounds quixotic, there are many concrete examples of how companies are successfully deploying the model today—with great benefits to their bottom lines. A few examples:
Ricoh, the Japanese multinational for imaging and electronics, established the Comet Circle in 1994 to reduce the environmental impact of their products. The program's primary directive was that all product parts would be designed andmanufactured so that they could be recycled or reused. The company also established the GreenLine label as a concrete expression of its commitment to resource recirculation, which is a huge success story today. In addition to remanufacturing, the company refurbishes and upgrades pre-owned machines. For products that cannot be remanufactured, Ricoh harvests the components and recycles materials at local facilities.
Mud Jeans meets one of the key concepts of the Circular Economy—goods-as-service—with its clever leasing scheme for jeans. The Dutch company advocates 'using' rather than 'owning,' so consumers pay €5.95 a month to lease a pair of jeans. After a year they can return the jeans to Mud, trade them for a new pair and start another yearlong lease—with Mud is responsible for any repairs during that period. This is good for the customers but it's also good for Mud, since the company is protected against potential increases in cotton prices.
Unilever, the British multinational consumer goods giant, has a Sustainable Living Plan that helps it manage core business risks, such as sourcing, by ensuring supply security for the long term—as well as protecting the planet's natural resources. According to Unilever's European External Affairs Director Christiaan Prins, "By the end of last year 48% of our agricultural raw materials were sustainably sourced. Unilever is committed to sourcing 100 percent of its raw materials sustainably by 2020."
At Tetra Pak, our contribution to the Circular Economy lays in using fewer raw materials in our carton packages; sourcing them from renewable, sustainable and certified resources whenever possible; and acting as a catalyst to increase recycling of used beverage cartons. And we continue to strive towards a fully renewable package. The global success of our bio-based caps (made from plastic derived from sugar cane) and our recent launch in Brazil of bio-based ​​packaging material coating (also made from plastic derived from sugar cane) is seen as a major step towards that ambition.
So will the Circular Economy work? Continued wealth generation in the 21st Century requires a new sustainable industrial model that is less dependent on wasting primary energy and materials—as noted in 'Towards the Circular Economy.' For today's CEO, it is a practical business strategy to hedge against resource competition, commodity price volatility and changing consumer demands, and at the same time reconcile our economic, environmental and developmental objectives. But equally significantly, it protects our precious environment.
Brian Kennell is president and CEO, Tetra Pak Inc., U.S. & Canada. He has been with the company since 1991, most recently as vice president of finance and change transformation for all of North America, which included reorienting his team to become proactive business partners and strategists. His leadership focus is on driving development and growth through superior product quality, sustainability efforts and customer service. Tetra Pak (tetrapak.com/us) is the world's leading food processing and packaging solutions company. Further insights are available at DoingWhatsGood.us.