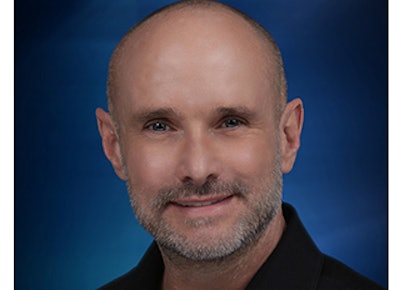 Interview with Tony Reed, Business Development Manager for Food Safety, Dow Microbial Control
Proper sanitization is always a concern in the food industry, as foodborne pathogens often lurk and grow in hidden, hard-to-reach areas in processing environments. Food Manufacturing spoke with Tony Reed of Dow Microbial Control about the unique sanitization challenges food companies face and how ozone sanitation can help prevent microbial contamination.
Q: What factors make sanitation a challenge for food manufacturers?
A: There are a number of factors, and they differ depending on the nature of food being processed. Ready-to-eat (RTE) foods pose a particular challenge because they're consumed directly and often not cooked before consumption. In the case of Listeria monocytogenes, this poses a risk, as this dangerous pathogen thrives in cool environments and has a tendency to stick around. As consumer demand grows for RTE meals, food manufacturers are increasingly concerned with the potential danger this poses and are looking for improved ways to control the risk of contamination.
Some food manufacturers also deal with issues related to recontamination, which can happen with E. coli in beef, Salmonella in poultry, and Listeria in fish, to name a few. Overcoming this challenge requires developing a robust hazard analysis and critical control points (HACCP) plan, with multiple interventions throughout the process, from farm to fork.
Another factor worth noting here is facility design. Newer food processing facilities are engineered around hygiene — that's built into equipment design, workflow, traffic patterns and materials, with an effort on having fewer seams and hard-to-reach areas. Older facilities, however, may not have been designed with current state-of-the-art hygiene and food safety practices for prepared foods manufacturing in mind. Keeping these older facilities sanitized can be a big challenge.
Q: Many manufacturers are looking to make their operations more sustainable. What would you say are the most sustainable sanitation processes in the food industry and why?
A: I'm happy to say that this is a new age and food manufacturers are finally recognizing that they don't have to sacrifice business goals — such as maintaining a pathogen-free environment — to achieve sustainability. It's not an either-or proposition. That's been the driving force behind Dow Microbial Control's AOS Certified system. The sustainability factor is drawing a lot of attention because the system is extremely effective at minimizing pathogens. Dow AOS Certified whole room sanitization does not require shipping, storage or handling of chemicals. The ozone vapor is created on demand using just air and water. There's no condensation and no residue. It does its job and it goes away without doing harm to the environment, workers or the community. That's what defines sustainability.
Q: So how does ozone-based sanitation work in food processing applications?
A: In the instance of Dow's new technology, it does not replace current cleaning and sanitization practices. Rather, it is a very effective additional step for more nuisance microbial control issues. The system we've created converts ambient air into ozone and combines that with a non-condensing humid atmosphere to create a vapor that completely fills the room, getting into all of the tricky areas like equipment, vents and drains. The sanitizer then fully dissipates, leaving no condensation or residues, making it safe even for dry-food processing environments. The system runs automatically — it's activated remotely, when there are no workers in the room — and features advanced diagnostics to monitor, control, record and certify that each treatment is delivered as prescribed. Because there's assurance that it's delivered consistently every time, you minimize the potential risk posed by human error when sanitizing.
Q: What are the benefits of using ozone-based sanitation as opposed to other sanitation options?
A: The main benefit, beyond the aforementioned sustainability factor, is that it works extremely reliably for both airborne and surface pathogens. Ozone, a molecule composed of three atoms of oxygen, is among the most powerful sanitizing agents available in the food industry.
Because of its antimicrobial powers, ozone has been used for more than 100 years as a sanitizing agent in applications such as drinking water and wastewater treatment. For example, virtually all bottled water consumed today has been treated with ozone. Historically, the biggest downside of using ozone is difficulty in distributing it evenly and reliably to the areas that need to be treated. When applied uniformly, it's proven to be extremely effective. But that's been problematic using the technologies of the past.
Dow Microbial Control has been able to overcome that challenge. To develop AOS Certified technology for whole room sanitization, we worked closely with a team that includes top microbial control scientists and ex-NASA engineers who have extensive control and integration expertise. The result is a system that precisely controls ozone dosing, room humidity and process time. It monitors the entire treatment cycle. And when the cycle is finished, it certifies the treatment.
Q:  What should a food company consider before implementing a new sanitation process into its facility?
A: First, the company should spend time assessing its current operations and food safety culture. Management should have an HACCP plan for food safety management so they have a firm grasp on how they handle food and where they can improve their processes. In terms of culture, every company needs to make sure there's a mindset of constant improvement. Because even with the best equipment and sanitizers, the culture must fully embrace the importance of food safety, right down to hand-washing practices.
Some other questions you should ask before introducing a new sanitization process:
What is our tolerance for risk of producing food that could potentially be contaminated?
What is our history for certain foodborne pathogens such as Listeria monocytogenes, Salmonella, and others?
How will we measure the results of a new sanitization process?
How sustainable is the sanitizing technology, and what is the reputation of the company providing the solution?
Can it be proven to work?