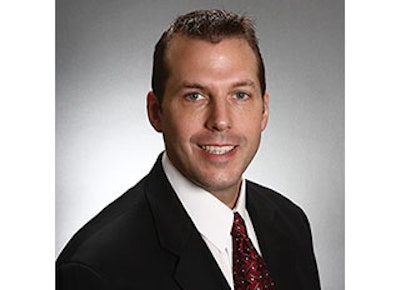 Creating a LEAN Supply Chain is a journey that companies undertake to eliminate waste within their organization. The concept of "Lean," which is essentially a team-based approach to continuous improvement, focuses on eliminating non-value added activities or "waste."
Traditionally, there are seven "wastes" that occur within an organization that include:
Overproduction (manufacturing items before they're required)
Waiting (goods remain in stasis before they're ready for the next process)
Excess movement when transporting goods from one process to the next
Inappropriate processing
Unnecessary inventory
Excess motion (that can compromise workers' health and safety)
Defects that result in rework or scrap
A LEAN supply chain is one that produces what is needed, when it's needed and in the amount needed (Just-in-Time). In a LEAN culture, every step in the process must add value for the customer. If it doesn't add value, companies should strive to minimize or eliminate it. LEAN supply chain practices typically have a number of key advantages over traditional supply chain management, including:
Supply more tightly linked with demand
Lower inventory risk
Processes that focus specifically on activities that add value for the customer
A greater focus on mistake-proof processes.
Focus on improving the supply chain through a LEAN lens leads to increased availability and customer service at a lower cost. Implementing a LEAN culture is the key to continuous improvement and delivering long-term customer value. The result is better quality and productivity and higher business performance.
When starting a LEAN journey, an organization must look at the "big picture" to see where waste exists. In LEAN principles, a "value stream map" is used to show the material and information flow paths that are required to bring a product or service to market.
Most organizations have implemented silos within various operations, including HR, manufacturing, finance, customer service, distribution, sales and marketing and engineering. Information and products go back and forth between the different operations, but the end customer – the most important part of any value stream — is often unintentionally left out of these processes.
An organization that is taking a "lean" approach typically focuses on improving processes and eliminating wastes within one facility. Traditional LEAN programs start with selecting a plant that has the highest chance of improving productivity and reducing costs. The traditional LEAN attack plan is to document all activities and processes in the production cycle, identify non-value added elements, and eliminate them through "kaizen" (change for the better).
What if a company looked beyond the four walls to its extended supply chain? It is estimated that fully 75 percent of the actual waste in the supply chain lies outside the boundaries of operations controlled by any single "enterprise." How much more benefits would a company receive if it could implement LEAN strategies across the entire supply chain? This Extended LEAN approach would incorporate not only a company's own facilities, but those of its trading partners and your customers.
Instead of focusing on one plant or manufacturing line, with this approach, companies focus on the entire end-to-end supply chain while connecting the entire end-customer value stream. This connection aligns all the sites within the supply chain, from raw materials, to manufacturing, to distribution, to delivery, to the end customer.
While there are huge gains from the traditional, narrow-focused LEAN approach, the reality is that portion of the value stream is typically a very small piece of the total supply chain. By extending LEAN practices to those of your suppliers and customers, you link supply chain value streams holistically, creating industry-wide value networks, which is where true competitive advantage is realized.
With an Extended LEAN approach, companies examine the whole supply chain — both manufacturing and logistics — connect end-to-end value streams and use actionable intelligence to ensure a continuous adoption of change. Process improvement and value streams stretch from each vendor and supplier to every customer.
As the competitive landscape of business continues to tighten, companies can apply these LEAN practices to help them remain competitive and gain market share. Businesses that embrace LEAN practices will improve operational performance, execution strategies, reduce costs and streamline processes across the extended supply chain.
Eric Lail is Vice President of Client Services and Continuous Improvement for Transportation Insight, a leading 3PL.