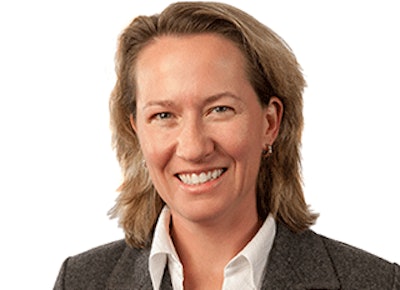 With Thanksgiving just around the corner, Americans are gearing up for a time of fun, family, and feasting. But lurking under the festivities is the looming threat of foodborne illnesses.
Every year, a significant number of people suffer from food poisoning and other related foodborne illnesses during the holiday season. Clostridium perfringens — the second most common bacterial cause of food poisoning — causes outbreaks most often in November and December[1]. Salmonella, that other dreaded foe, causes approximately 1.2 million illnesses, 23,000 hospitalizations, and 450 deaths annually[2].
Faced with these statistics, food companies are under significant pressure to strengthen their quality and safety measures -- right from farm to fork -- to ensure a safe Thanksgiving holiday. No longer is it enough to monitor just one part of the food chain, such as production or processing. Contamination can occur anywhere – be it in transportation, storage, or packaging. One headline-generating food safety incident is enough to cause reputational and financial damage to a company, and it often takes months or even years to recover consumer confidence.
The Need for Food Safety and Quality Protocols
Recent reports indicate that in 2012, 46 million turkeys were eaten at Thanksgiving alone[3]. This surge in demand may be great for company profits, but it also puts a lot of pressure on the food supply chain. During this time of year, suppliers are racing against limited time to manage and meet the demand, as well as hit their sales targets around the holiday season. In the process, food quality and safety may be compromised.
For instance, a truck transporting animal products may not be cleaned properly before loading fresh produce, thereby leading to the likelihood of cross-contamination. Or, storage freezers may be overloaded with turkey, resulting in a temperature drop that causes bacterial microbes to multiply.
Another major issue is the mis-labeling of food products. A chicken labeled "pre-cooked" may be undercooked. Or, a turkey labeled "organic" may have actually been given antibiotics. Or, a product containing allergens such as peanuts may not have the necessary warnings on the label. Any of these instances could result in serious health consequences for the end consumer.
As a result, regulators are becoming more stringent in their scrutiny of food safety and labeling practices. With the Food Safety Modernization (FSMA) Act, the FDA now has the authority to regulate food facilities, and even recall contaminated food. Meanwhile, the Centers for Disease Control and Prevention (CDC) are keeping a sharp eye on food illness outbreaks and responses.
All of this taken together means that food companies will need to put greater focus on their food safety measures by implementing the right quality and safety protocols within their internal operations, as well as across their supply chains. Well-defined food safety protocols are like a map, guiding companies in establishing various processes to strengthen food safety based on industry best practices. Here are several reasons why it is so important to have food safety protocols in place:
Enables a systematic assessment of food safety risks across the supply chain

Provides guidelines for effectively evaluating and monitoring food safety controls

Helps contain and mitigate food safety issues before they snowball into catastrophes

Drives greater efficiency and effectiveness in quality audits

Improves brand reputation and customer loyalty

Builds company trust and credibility with regulators
With the right protocols in place, it is possible for companies to continuously deliver safe and high quality food to their consumers.
Improving Food Safety and Quality Across the Supply Chain
Since food safety incidents can occur at any point in the supply chain, companies need to have protocols that track quality and safety at every step – and even more so during peak seasons such as Thanksgiving. Many organizations have their own internal food safety protocols, while others adopt industry-best methodologies or standards such as the Global Food Safety Initiative (GFSI) schemes, which include: Safe Quality Food (SQF) standards, British Retail Consortium (BRC) standards, International Featured Standards (IFS), and Food Safety System Certification (FSSC) 22000. Among these, SQF is a prominent code that governs all aspects of a food supply chain, including primary food manufacturing, ingredient manufacturing, product packaging, and distribution. A SQF program links primary production certification to food manufacturing, distribution, and agent/broker management certification.[1]
In addition to SQF and other standards-based programs, today's leading food companies also implement good food safety practices that include:
Consolidating and centralizing supplier information in one place
If your supplier data is scattered across multiple departments or systems, it will only create chaos during peak seasons like Thanksgiving. Get all your data into one place. This way, you can quickly view your key suppliers and sub-suppliers, their product offerings, the location of their facilities, their certifications, and performance data.
Mapping product information
Maintain all of your product information in a common database for easy search and reference. Also, map your products to the associated ingredients, allergens, country of origin, and suppliers. This way, if a food safety issue occurs, you can quickly trace it back to the source.
Measuring food safety and supplier risks
Before Thanksgiving, assess the risk of your products based on parameters such as the origin of ingredients, the presence of allergens, or the nature of the product itself. For instance, a product made from shellfish would be considered high risk.
Similarly, assess your supplier risk based on factors such as their location, certification, history of regulatory action, and strength of safety controls and testing strategies. This will help you arrive at a risk score for both your products and suppliers. You can then focus on addressing those that are high risk.
Increasing the frequency of supplier audits
Once you've identified your high-risk suppliers, audit them thoroughly before and during the holiday season to make sure that they're not compromising on food safety and quality. Evaluate their food safety controls, as well as compliance with food safety specifications, policies, and regulatory requirements. Check if their products are being labeled properly. If any suppliers are out of line, measure these gaps. Then draw out an action plan to address them.
Addressing all issues in a timely manner
If any food safety issues are found, initiate immediate investigations and remediation. Collaborate closely with your suppliers to implement the right corrective action before the Thanksgiving rush begins. Also, analyze trends. Look at the number of issues across the supply chain, identify common problem areas, and then use those to draw up guidelines and best practices for all your suppliers.
A Safer Thanksgiving
As a food company, the last thing you want during a time of holiday and celebration is to have your consumers fall sick because of contaminated or mislabeled food. By taking the extra effort to build stronger quality and safety measures across the food supply chain, you can help protect the health of your consumers, foster longer and more loyal consumer relationships, and hit your sales targets for this holiday season.
-------------------------------------
[1] http://www.ncbi.nlm.nih.gov/pubmed/23379281
[2] http://www.cdc.gov/salmonella/reportspubs/salmonella-atlas/serotype-snapshots.html
[3] http://www.eatturkey.com/why-turkey/history
[4] http://www.sqfi.com/about-sqf/
About the Author
Keri Dawson is the Vice President of Industry Solutions and Advisory Services at MetricStream.