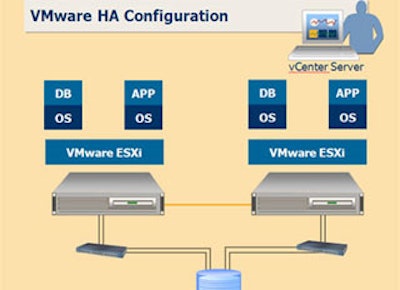 As manufacturers continue to increase plant automation, virtualization is gaining traction as a way to control costs, increase efficiencies, and drive better long-term planning. Virtualization, the practice of using a software layer to let one physical computing server run multiple applications on virtual machines, enables manufacturers to maximize their return on hardware investments while conserving precious real estate on the plant floor. With manufacturers implementing more and more software applications across their operations, virtualization is typically a smart move—provided you make the right technology choices up front.
In an "always-on" manufacturing environment where profit margins are tight, IT resources are limited and continuous availability is critical, it's important that you evaluate your options carefully before virtualizing applications. Why? While many virtualization approaches offer high availability, few deliver continuous availability. In addition, some can actually increase cost and complexity, cancelling out many of the benefits you hoped to achieve from virtualization in the first place. But with insight into the different virtualization approaches, you can realize the benefits while avoiding the risks.
When it comes to virtualizing manufacturing applications, there are a number of approaches you can take. Failover solutions like VMware HA and Microsoft HyperV running on commodity servers are a popular choice. While these tools have been proven to deliver high application availability, they cannot fully protect the host server or hypervisor against unplanned downtime or data loss. If hardware problems occur, these solutions perform a restart or failover, which can take several minutes or longer depending on the size of the system. What's more, any data uncommitted to disk at the time of the crash is lost and cannot be recovered.
[Continue Reading...]