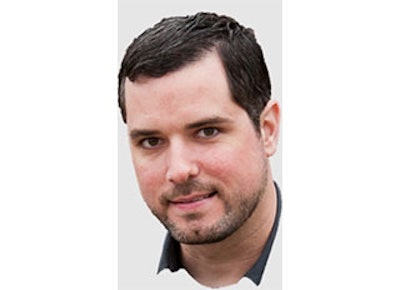 Facebook has transformed how many of us use the Internet. It's a great tool to help people easily keep in touch with friends and family, share pictures and video, and play games. Let's face it, it's the single largest collective of people ever in the history of mankind, and it's changed how we interact socially. When you add the fact that there are one billion users, and almost 70 percent of its access is mobile, the impact broadens tremendously.
The genius is how the back end systems dynamically adapt to real-time situations, with historical intelligence through a simple interface. That's how it has been elevated beyond just a social network, to become a platform for real-time, social intelligence.
Having worked in the industrial automation space over the course of my career, I can only imagine the impact this type of real-time, social intelligence can have on the roles of plant managers, supervisors and operators, if data from their machines and processes is fed to their mobile devices and smartphones. Let's say you're a part of an operations crew for a water utility, you're at home, and your iPad prompts you about a problem at a pumping station (similar to how you are tagged by Facebook when a friend posts a new photo). You have the ability to use a mobile application to learn more about the situation remotely. You're only five miles from that station, so you can quickly determine if you need drive there to fix the issue before the equipment fails. The right decision, made in seconds, based on contextual intelligence, can save the utility from costly repair, while ensuring customers get water without any interruption. It's mobility + data + analytics.  
Now imagine the holistic value when this same concept is applied to the estimated 500+ million industrial workers on the planet. More and more, IT and engineering departments, which make up industrial automation, are adopting smartphones and tablets to streamline operations, versus just being luxury items for executives and sales teams. As such, a new industrial software market has emerged called Real-time Operational Intelligence (RtOI). 
Many believe that RtOI can easily drive 10% improvement in efficiency. But let's be conservative and consider that if it improves the industrial workforce's efficiency by just 1%, saving each worker five minutes in an eight hour shift, it pays for itself within months and the rest is all upside.