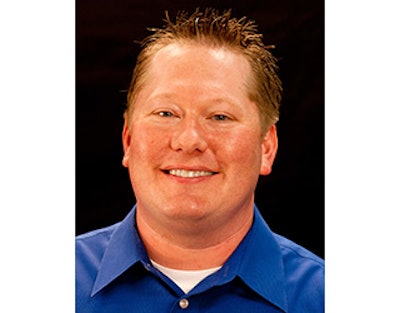 Highland Brewing Company, succeeding in brewing the finest ales in the Blue Ridge Mountains of North Carolina, has grown immensely since its start in 1994. The ongoing expansion of the company resulted in its development as one of the largest distributors in Tennessee, Georgia and the Carolinas. Today, Highland Brewing Company has the capacity to brew up to 65,000 barrels a year. Highland Brewing Co.'s commitment to brewing the perfect ale and delivering a quality product is what created its reputation as one of the best brewing companies in the South.
As the company continued to experience rapid growth, it became more difficult to track inventory coming in and out of the warehouse. The efficiency of their tracking system began to lack, resulting in lost capital. Oscar Wong, founder and owner, realized their current process of manual bookkeeping was not effective. Not only did it take a significant amount of time to log information by hand, but there was an increased chance in human error with manual bookkeeping. The business began to lose money when kegs were not accounted for properly and errors in the invoice sheets began to show up. In order to combat the loss of money due to missing products and assets, Wong decided he needed an affordable and user-friendly tracking system that could provide reliable and accurate information in a timely manner.
Highland Brewing Company looked into implementing an asset management solution that would allow its employees to remain untethered by bulky scanners or computers. The importance of an asset tracking system that provided an easy-to-use mobile data collector compatible with any desktop was the key to Highland Brewing Company's asset woes. Wong needed the reassurance of knowing his products were being effectively accounted for and shipments were not being mixed up. No matter how small the business, growing companies cannot afford the embarrassment of ineffectively tracking their own products.
After researching several products and services, Wong decided on a portable tracking device that provided quick and effective data collection, and allowed for an accurate reading of inventory. Barcode tracking products are designed with a user-friendly system that provides both speed and accuracy. Created to quickly compute heavy data entry, mobile asset products are suitable for any growing business, no matter the size.
With this new solution in place, Wong saw an immense improvement in keg returns and an immediate payback on his investment. Not only did the implementation result in better organization and increased asset management efficiency, it also allowed room for expansion and growth. As a result of better tracking and increased sales, Highland Brewing Company added another location.
Wong adds, "Just the fact that our customers know we took the guess work out of our tracking system quickly lowered our keg loss ratio. We now have accurate data which gives us more credibility and eliminates paperwork errors," says Wong.
Executing a successful asset management system is vital for the growth of any business. And, as Highland Brewing Company grows and its customer base expands, the demand for its premium ales will increase. Now Highland's dedication to quality asset and inventory tracking matches its expectation of high-quality ales.