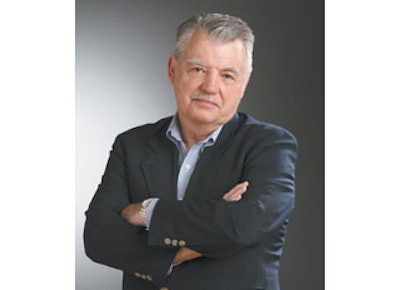 I would like to make the argument that despite the cost of repairing or replacing our infrastructure, it is a good investment for the country.
The infrastructure problems are increasing business costs and it will only get worse. Whether it is missing a delivery promise because of a freeway jam, losing water pressure in a food plant, loss of electricity during a blackout, or being fined by a government agency; infrastructure problems will continue to increase business costs and make business less competitive. They will also increase consumer costs through user fees and service bills.
Our current strategy seems to be to use our limited resources to react when the bridge falls, the water main explodes, or the sewer overflow dumps raw sewage into the city's river — and then depend on our emergency forces to get us out of the jam with around the clock TV coverage.
But, dealing with these kinds of problems during an emergency is the most expensive solution and most often there is no budget and the local government has to rely on deficit spending. This is like a person with a cut or abrasion deciding to not go to the doctor where the service is a hundred dollars an hour and then getting blood poisoning and having to go to the hospital emergency room for thousands of dollars an hour.
Another very good reason to consider a comprehensive plan to deal with the infrastructure problems is that it would create a lot of jobs in both construction and manufacturing inside the U.S. A study by the San Francisco Federal Reserve Bank found that the Administration's American Recovery and Reinvestment Act (the stimulus plan.) in 2009 " saved or created 1.1 million jobs in the construction industry and 400,00 jobs in manufacturing by March 2011.