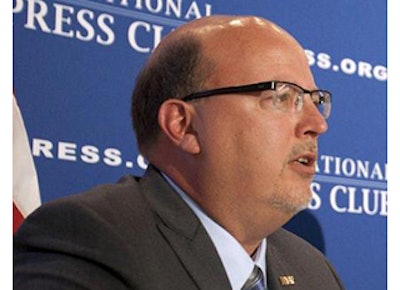 The counterfeiting of well-known brands and products is a problem that continues to rise each year; currently, it is estimated to make up five to seven percent of world trade or $1.77 trillion in 2015. Counterfeited brands, including consumer safety, manufacturing and electrical products, can have threatening implications for industry workers and facilities alike.
The Toll of Counterfeiting
The International Anti-Counterfeiting Coalition (IACC) estimated counterfeiting of distinguished brands cost industries in the U.S. $250 billion each year and might also result in as many as 750,000 lost jobs annually.
In 2013 alone, there were 24,361 seizures of counterfeit products valued at more than $1.7 billion by U.S. Customs and Border Protection. Over the past five years, counterfeit seizures saw nearly 50 percent annual growth.
Although the economic consequences of counterfeiting are alarming, professionals in the electrical and manufacturing industries must also recognize the health and safety risks that these counterfeit electrical products present.
For instance, counterfeit electrical products pose very serious threats to the safety of workers and work environments. Suspect products, such as circuit breakers, ground fault and arc-fault interrupters and surge protectors, are often made without regard for electrical safety.
As a result, using counterfeit products can lead to a high risk for failure or malfunction. These failures can cause electric shock, overheating or short circuits, which often lead to equipment failure, fires or explosions that potentially cost workers their lives and cause substantial property damage. In fact, the National Fire Protection Association (NFPA) reported that electrical failure or malfunction was responsible for 47,700 home structure fires and 16,400 non-home structure fires in 2011 alone.
What We Know
Eaton tested numerous facility managers, authorized distributors, independent electrical resellers and electrical contractors, showing them two seemingly identical circuit breakers with one major difference–one is counterfeit. After inspecting the products carefully, each professional came to the same realization: they couldn't identify the counterfeit.
Eaton teamed up with the Independent Electrical Contractors (IEC) to survey IEC members on their knowledge of the dangers of counterfeit products.
These survey results concluded that educational campaigns drive an increase in awareness about the dangers of counterfeit products and provide the tools needed to make informed purchasing decisions, thus increasing electrical safety overall. Participating IEC members understand the potential safety hazards of counterfeit products, the increasing sophistication of counterfeiters and how to avoid such products by purchasing directly from the manufacturer's authorized distributors or resellers.
However, the survey also revealed that there is more work to be done to inform professionals across industries on how to stay protected from electrical product counterfeiting. Continued education is necessary to raise awareness among those who could potentially come in contact with a counterfeit.
How To Protect Yourself From Counterfeits
Electrical and manufacturing industry professionals can utilize the following anti-counterfeiting practices to strengthen their ability to properly avoid, identify and report counterfeits.
Counterfeits are hard to spot.
The best way to avoid counterfeit electrical products is to purchase products from the manufacturer's authorized distributors or resellers. There is a higher risk of counterfeits if one cannot trace the path of commerce to the original manufacturer.
Many companies and organizations are leading efforts to protect their customers by providing tools, tips and information to help avoid customers from coming into contact with potentially dangerous electrical devices. For instance, Eaton's Circuit Breaker Authentication (CBA) tool allows customers to detect if Eaton's molded case circuit breakers (MCCBs), up to 400 amperes, are counterfeit.
If you encounter a counterfeit in the field, report it to the brand owner. This will allow authentication of the suspect product and ensure that it is removed from the marketplace. If you cannot find brand contact information, do not stop there. Be sure to contact the IPR Center who will disseminate the information for appropriate response.
If everyone played an active role in stopping counterfeit products from being bought and sold, the demand for counterfeit electrical products would decrease. Reducing the spread of counterfeit electrical products can help to maximize electrical safety protection.
For more information about counterfeit electrical products, visit www.eaton.com/counterfeit.
About the Author:
As brand protection manager for Eaton's Electrical Sector, Tom Grace oversees counterfeit awareness, training and prevention. This involves building awareness of the risks that counterfeit electrical products present to personal safety and the economy with end customers, contractors, inspectors and electrical resellers.