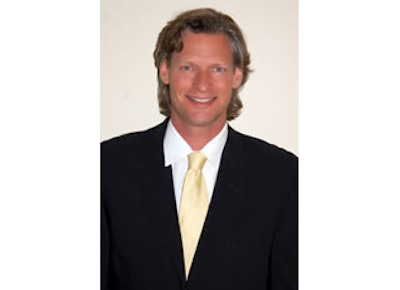 Interview with Scott Schumacher, project developer at Borrego Solar.

Chem.Info's monthly Exploring Energy feature provides readers with a chance to familiarize themselves with energy technologies and processes, both new and old. In this installment, we explore solar power.
Borrego Solar is one of the oldest solar installers in the country. The company was founded in California in 1980, and it now has offices on both the East and West coasts. Borrego exclusively focuses on commercial-scale and utility-scale solar projects, working with companies, governments and utilities.
Q: Why might a processing facility decide to switch to solar power?

A: My background might help you better understand why I'm focusing on chemical manufacturing plants. Before I came to work at Borrego Solar, I was a general manager at Peak Sun Materials Corp., a chemical manufacturing plant that manufactured polysilicon and phosphorus oxychloride for use in the semiconductor and the solar industries. I started out on the manufacturing side of solar, but I switched over to the installation side later on down the road.

One of the biggest costs that I had in running that plant was my cost of electricity — that was one of the largest components of my cost of goods sold. The ability to switch over to solar and reduce the cost of electricity at that plant would have given me a competitive advantage and also allowed me to advertise and market that we were a sustainable energy company. This sustainability message was important because a lot of my customers had sustainability objectives that they wanted to achieve, and they wanted their upstream supply chain to have the ability to achieve their sustainability efforts as well.

In my opinion, solar helps manufacturers in two ways. Number one: It can lower your costs. And number two: It can help you become sustainable, which may be a requirement of your customers.
[Continue Reading...]