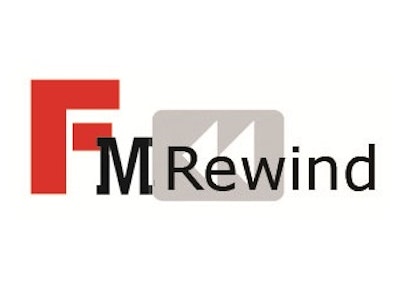 As 2012 comes to a close, the Food Manufacturing editors have put our heads together to recap the top food news stories of the year. Stay tuned all week as we bring you the year in review.
On Monday, we counted down the top food safety disasters of the year, but disasters come in all shapes and sizes. Today we bring you the top industry disasters and debacles of 2012. By analyzing industry implications, human casualties and newsworthiness, we've pinpointed the year's top disasters. They are:
5. Poison gas leak at Kraft Plant sparks fire and evacuation
In October, a chemical reaction at a Kraft facility in Bad Fallingbostel, Germany caused 250 workers and 1,800 local residents to be evacuated from the area. Firefighters were called to the scene where they spent hours battling a fire that broke out after the leak. The accident was caused when workers accidentally combined nitric acid and sodium hydroxide, causing a chemical reaction and producing the poison gas.
4. Beef Products Inc. flounders in the wake of "pink slime" fiasco
In what can probably best be described as a public relations disaster, Beef Products Inc. was nearly driven out of business — shuttering three plants — after a PR campaign waged by a former USDA scientist turned public sentiment against lean, finely textured beef (LFTB). LFTB is made by fine-grinding fatty beef scraps, especially susceptible to bacterial contamination, separating the fat from the lean in a centrifuge, and then washing the lean scraps in an ammonia solution to kill remnant bacteria. Beef Products has sued ABC for defamation, but legal and industry experts say the case is a long shot.
3. Central Valley Meat closes doors after animal abuse video surfaces
Feds shut down Central Valley Meat Co. after particularly horrific video surfaced of workers at the California slaughterhouse shocking and shooting animals before slaughter. In the wake of the shutdown, McDonalds and the USDA both stopped buying meat from the slaughterhouse amid concerns that meat from sick animals may have been shipped from the facility. After no evidence surfaced of diseased meat making it into the food supply, the facility reopened, and the USDA resumed buying meat from the company.
2. Tuna plant worker cooked to death
A Bumble Bee Foods employee was cooked to death in October, his body found inside a steamer machine at the company's facility in Santa Fe Springs, Calif. The California Division of Occupational Safety and Health is reviewing the incident and expected to file a report in the spring. The company has kept fairly quiet about the nature of the accident that led to this worker's death.
1. Poultry plant employee kills three in murder-suicide
In early November, a poultry plant employee with a history of mental illness walked into Valley Protein, his place of employment, and opened fire. When it was all over, he had killed two coworkers and himself, injuring several others. The exact motive for his crimes is still unclear, though witnesses claim that he was actively targeting specific victims for execution.
Read our other FM Rewinds:
Top Recalls & Outbreaks Of 2012 | Favorite Photos Of 2012 | Favorite Features Of 2012 | Top Stories Of 2012