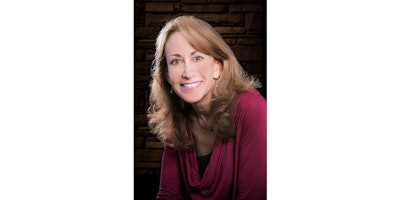 Sourcing and food traceability technologies for food manufacturers have undergone dramatic transformation in recent years as millennials have burst onto the consumer scene, demanding accurate and often local sourcing for the ingredients in their food. At the same time, people of all ages have exerted their buying power towards local and organic foods, prompting the organic food market to evolve into the fastest-growing segment in the food industry today.
Most food manufacturers are savvy to the buying power of millennials, which is now the largest generation in U.S. history. Millennials value health, exercise and quality foods more than any previous generation. And millennials have already demonstrated they are willing to pay higher prices for premium food brands to ensure the food they eat is healthy and sourced responsibly.
Maintaining a reputable brand in the competitive and ever-changing food industry is reason alone for manufacturers to implement sophisticated traceability and sourcing technologies across their supply chains. But then there's the ever-looming threat of food product recalls. Last year, there were 764 food recalls in the U.S., a 22 percent increase over 2015.
The average cost of a recall for food manufacturers is $10 million, according to a study by the Food Marketing Institute and Grocery Manufacturers Association. The Grocery Manufacturers Association surveyed three dozen international companies, and more than half of the companies reported experiencing a food recall within the previous five years. Eighteen percent of those said the financial impact was between $30-$99 million, while 5 percent said the financial impact was $100 million or more.
Tackling Traceability
The potential financial fallout of a recall poses enough risk to propel most companies into implementing superior prevention and crisis recall systems. Companies need to know where their product is physically located in the event of a recall, while simultaneously understanding where all of the ingredients for the product came from at a moment's notice. Consumers want to know what is in their food and where it's sourced — and this push for greater transparency will only grow stronger in the future.
Traceability technologies can help make all of this happen successfully. Traceability is the ability to track any type of food — forwards or backwards — through all stages of production, processing and distribution.
In order for a manufacturer to pull this off successfully, effective planning, smart process strategies and ERP cloud technology must be adopted. Smaller companies have been able to get by using manual internal processes, but the Global Food Traceability Center is in the process of working on new standards for manufacturers that are expected to impose traceability capabilities across disconnected suppliers. Once this happens, manufacturers will need to be able to provide real-time lot control information on a product's whereabouts to external partners. Lot control is the number applied to a product to track it through the supply chain process.
With an advanced ERP platform, the lot number can be tracked in real-time through accounting and inventory via any type of device, but if it's done manually or with antiquated technology, the challenge to adhere to these standards will be substantial.
Depending on the technology system being used, some solutions only track lot numbers as they move in and out of inventory, but others, depending on their functionality, can track the lot number in real-time from production all the way to the retail store.
Tips for Success
SOMMA Food Group, based in Dallas, Texas, is a good example of a small manufacturer that recognized its brand depended inherently on sophisticated sourcing capabilities for its clean labeled, pre-packaged, free-range chicken and healthy lunch products packaged for school districts.
In fact, the company recently won a large piece of a chicken contract with the Los Angeles Unified School District shortly after implementing a widespread traceability technology across the company.
Getting to the stage of successfully implementing a traceability strategy, such as SOMMA did, requires adopting a highly flexible Cloud ERP solution. However, the scope of an ERP project and the numerous vendors with varying degrees of capability can make the project appear daunting.
Below are five key points to remember when assessing potential ERP vendors to address traceability and sourcing needs:
Define Goals: Clearly outline your business goals and priorities for the new system, and make sure the vendor can address and support each of them.
Assign Leader: Assign an internal project leader for the implementation from beginning to end, with the post-implementation transition phase being a priority to ensure widespread employee adoption of processes and technology.
Jump to Cloud: Select a cloud-based solution for flexibility, and make sure integration of logistics data from collaboration channels with suppliers, partners and distributors is possible. This level of functionality will give you an edge on government compliance and your ability to incorporate IoT and artificial technologies as they gain traction in coming years.
Test Drive the Platform: Give employees from all functions of the business a chance to test drive the ERP platform, including accounting, warehouse, sales and supply chain — make sure they find it easy to use and can get to the data through one interface versus numerous interfaces.
Communicate Effectively: Make sure realistic expectations are set from the beginning, and transparent updates are made throughout the process.
The millennials aren't going anywhere, and they are louder on social media about the brands they like or dislike more so than other population, presenting increased risk for food brands. The farm-to-table organic food movement is another market driver showing no signs of slowing down. Unfortunately, the same goes for food recalls.
Traceability technologies and prevention planning is an absolute requirement for any food manufacturer in today's market. The companies that execute smarter traceability programs with cloud technologies will have healthier customers and brands to show for it in the long run.